Raphael Massie, '99, has devoted much of his career to bringing William Shakespeare's works to the stage — a commitment that continues with his appointment as artistic director of the Marin Shakespeare Company (MSC).
Based in San Rafael, Calif., the theater company entertains and educates some 10,000 people annually, and has earned almost 200 awards and nominations for artistic excellence.
For Massie, the theater's theme of "Playing for Good" is a touchstone. In addition to its popular outdoor summer performances, MSC offers both educational and social justice programs, including those provided at prisons and facilities for at-risk youth, an initiative launched at San Quinton State Prison in 2003.
"One of the things that excited me most about MSC is its commitment to anti-racism and social justice — particularly as an organization founded on the work of Shakespeare," says Massie. "His plays have had a profound impact on my career and my life, and in conjunction with that, I understand that they are far from perfect.
"Finding an organization that is willing to interrogate the work with goals of harm reduction and increased accessibility, as well as make room for other equally compelling work, both classic and contemporary, was extremely important to me."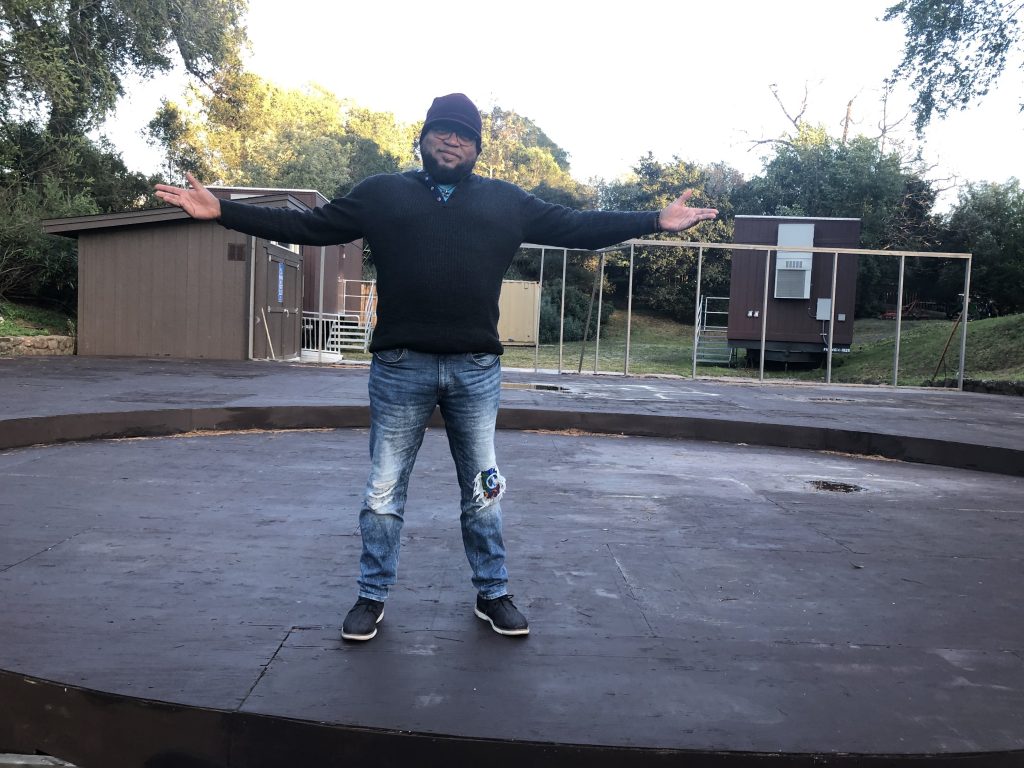 Massie majored in theatre and education at Southern where he was an active member of the Crescent Players, the student-run production organization. He brings more than 20 years of experience to MSC as an actor, director, dramaturg, and educator. Most recently, he was an artistic associate with the Oregon Shakespeare Festival. In New Haven, he held key roles with the Elm Shakespeare Company (now Southern's theater-in-residence). At Southern, he also was a member of the faculty and a guest director. A 2013 recipient of the Drama League of New York Classical Fellowship for Directors of Color, he earned a master's degree in theatre practice: staging Shakespeare from the University of Exeter in the United Kingdom.
Read more on Massie's appointment in this article by The San Francisco Chronicle