Students enrolled in Theatre 298 (Devising Theatre) had a lot on their minds — and brought those thoughts, talents, and energy to the stage for Out of Bounds, a new play they wrote and performed in collaboration with the Crescent Players. The seeds of the production began in August when the course instructors and play directors — Gracy Keirstead, '98, and Sarah Bowles, both adjunct faculty members in the Department of Theatre — greeted students with five large blank sheets of poster board, markers, and a question: What stories do you want to tell?
Several months later, the students' responses evolved into Out of Bounds, which addresses the spoken and unspoken expectations of society. The play was presented to enthusiastic audiences in Southern's Robert E. Kendall Drama Lab in November. It was then honored as one of only four productions invited to the Region 1 Kennedy Center American College Theater Festival, which represents Connecticut, Maine, Massachusetts, New Hampshire, northeastern New York, Rhode Island, and Vermont.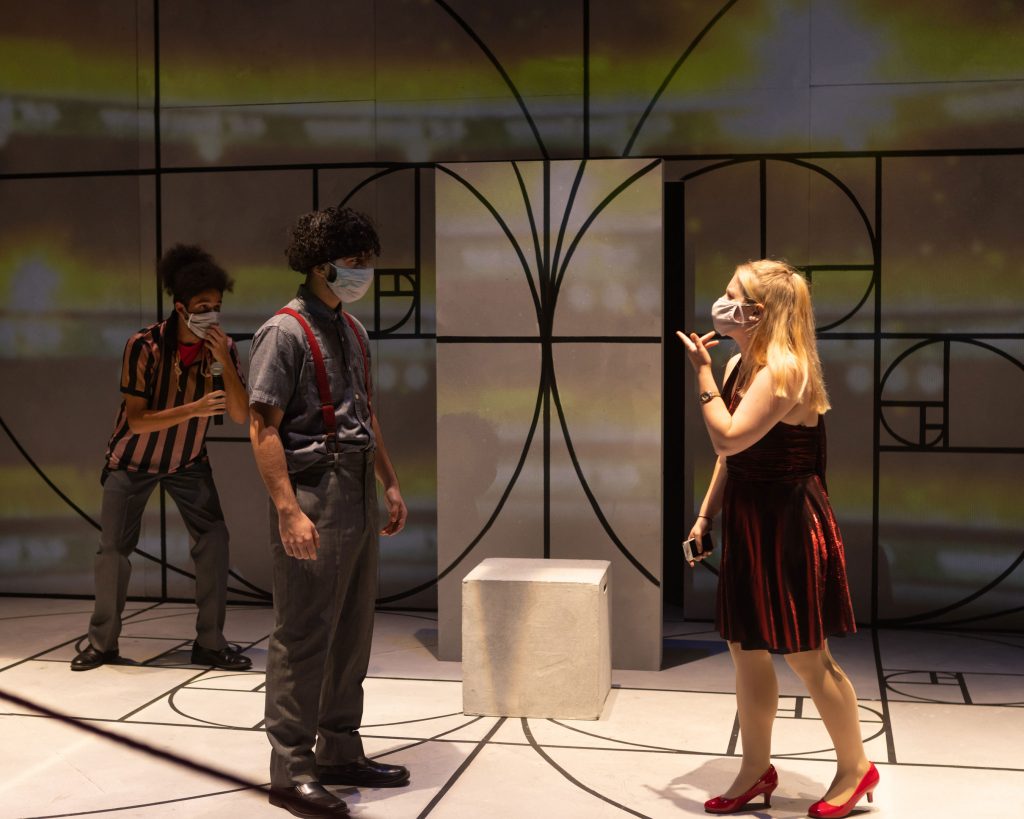 The festival was held virtually due to COVID19; Southern presented a recording of the performance, which in keeping with the student-driven focus was filmed by Jessenia Fuentes, who is majoring in communication. On the night of the festival screening, the Out of Bounds cast gathered for a watch party in Lyman Center. They also enjoyed a mentoring session with award-winning actor Kelli Crump.
"We could not be prouder of how Out of Bounds turned out, and that the original ideas, concerns, and voices of our students were amplified in such a profound way," notes Bowles, who is also the education program manager at Elm Shakespeare Company, the university's theatre-in-residence.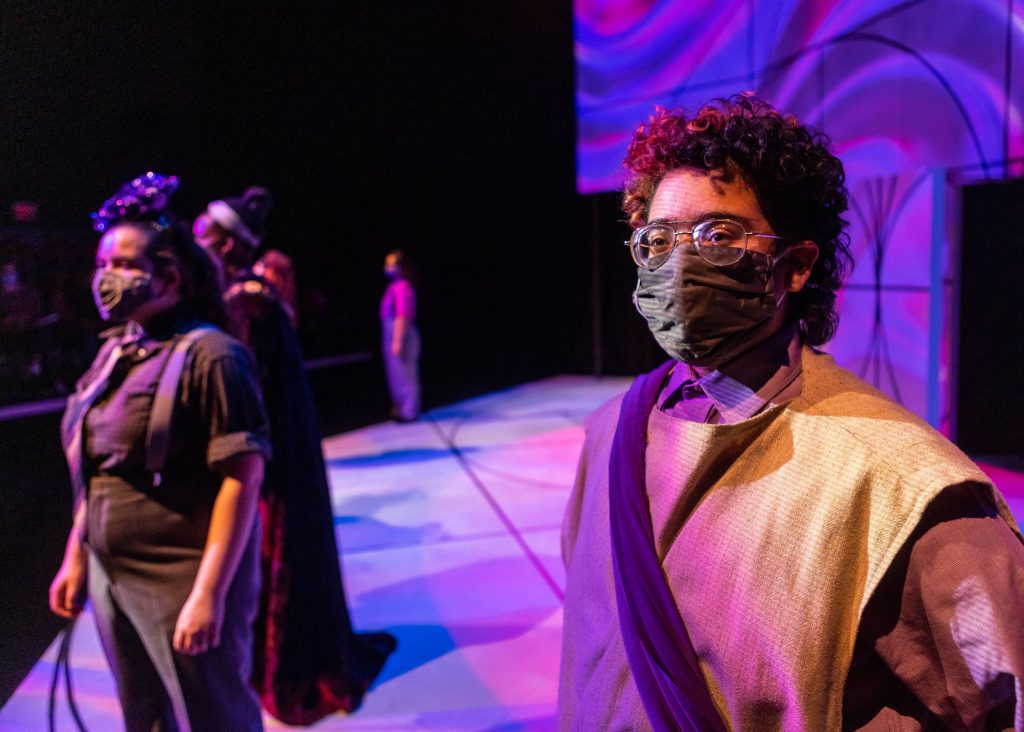 Keirstead concurs. "'My heart is so full right now,'" she said in a post-production interview with the Arts Paper, an independent arm of The Arts Council of Greater New Haven. "'They created this from nothing. For a lot of these students, it's the first time they've been on stage. . . . It took real bravery to tell these stories. They put their whole hearts in it.'"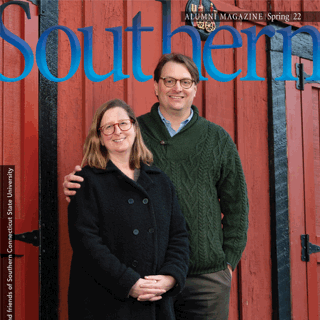 Read more from the spring 2022 issue of Southern Alumni Magazine available online.