Professor of Art Mia Brownell teaches drawing and painting at Southern, but she is also an accomplished award-winning artist in her own right. Brownell recently opened a new exhibition of her paintings at Friesen+Lantz Gallery in Ketchum, Idaho, and says, "This was a thrilling exhibition to put together at a beautiful location." The exhibition is up through April 19, 2022.
The gallery website describes Brownell's paintings as focusing "on primal questions about food – how it is grown to how it functions as a signifier in society – with a particular focus on scientific invention. If we are what we eat, then we can look to our food, how it is processed, shared, and consumed, for clues about ourselves and what we may become.     
"Set against a backdrop of classical still-life 17th century Dutch realism, but with a modern, scientific, almost sci-fi approach, Brownell's work weaves culture, science, and environmental issues surrounding the global industrial food complex. In this new series, the artist adds leaves to her vocabulary of spiraling, clusters of organic food matter to inspire a new color palette and point symbolically to the notion of transition and collective mutation."
Brownell has received numerous awards and honors, including New York Foundation for the Arts (SOS); US Department of State (Art in Embassies); Public Art Commissions (University of Connecticut Health Center and the city of Geneva, NY); and Connecticut State University Research Grants. Past residencies include Millay Colony and the American Academy of Rome.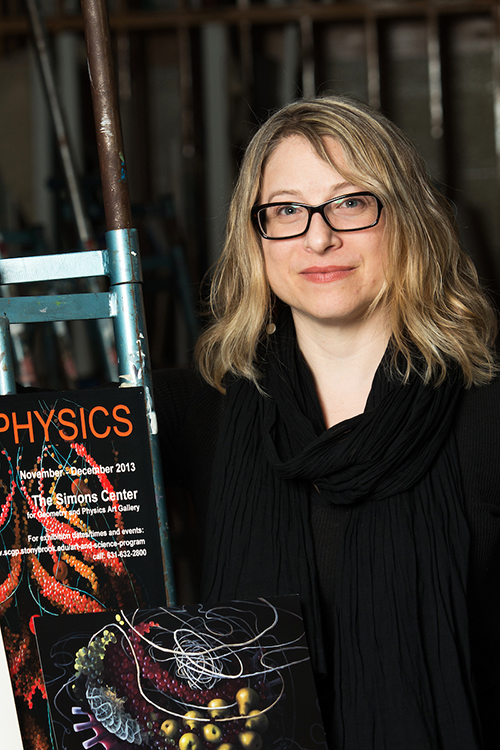 Previous solo exhibitions include Sloan Fine Art (New York, NY); J. Cacciola Gallery (New York, NY); Judy Ann Goldman Fine Art (Boston, MA); Metaphor Contemporary Art (Brooklyn, NY); Goodwin Fine Art (Denver, CO); Big Orbit Gallery (Buffalo, NY); Real Art Ways (Hartford, CT); and the National Academy of Sciences (Washington, DC).
 
Past museum and university solo shows include Fulginiti Pavilion for Bioethics and Humanities (Denver, CO); Lemmerman Gallery (Jersey City, NJ); Hunterdon Art Museum (Clinton, NJ); Housatonic Museum of Art (Bridgeport, CT); Union Brown Gallery (Duke University, Durham, NC); and the Castellani Art Museum (Niagara Falls, NY).
 
Brownell has artworks in the permanent collections of the Addison Gallery of American Art (Andover, MA); Fidelity Investments (Boston, MA); Housatonic Museum of Art (Bridgeport, CT); Hunterdon Art Museum (Clinton, NJ); Mattatuck Museum (Waterbury, CT); University of Connecticut (Farmington, CT); Wellington Management (Boston, MA); and the National Academy of Sciences (Washington, DC).
 
Brownell's work has been cited in numerous publications, including The New York Times, The Village Voice, Boston Globe, Artnet Magazine, and Hi-Fructose.  
Read review "'Zoonotic Tonic' Capitalizes on Food as Art" (by Karen Bossick, Eye on Sun Valley, March 10, 2022)