It's not often that historians find a new way of looking at things. But History Professor Jason Smith's book, To Master of the Boundless Sea: The U.S. Navy, the Marine Environment, and the Cartography of Empire, takes a different approach to the typical narrative of American empire-building.
Smith's book, which has earned him Southern's annual Faculty Scholar Award, asserts that America's efforts to chart the seas are part of the story of imperialism that isn't always told. The Faculty Scholar Award is given annually to recognize scholarly and creative work of exceptional merit by a full-time member of the SCSU faculty.
While 19th-century history tends to focus on the expansion across the continent, Smith argues that Americans were moving all over the world in all directions.
"Most of history is 'terra-centric,'" Smith says. "It's about the relationship between people and the land. The ocean is seen as a barrier that needs to be crossed. But maritime historians see more to it. The reality is that people have been going to sea for a very, very long time."
Smith has been fascinated by ships and seafaring since he was a child. He remembers building model ships with his grandfather and recalls a photograph of himself surrounded by a sea of toy boats in his family's living room. The 50th anniversary of the bombing of Pearl Harbor when he was an impressionable 9-year-old provided a steady stream of fascinating stories and sparked a lifelong interest in naval history.
"I never really gave up that obsession and I am fortunate enough to teach something that has been a passion of mine for 30 years now," Smith says, sheepishly admitting that he is actually a landlubber who would "rather spend time in a dusty basement with records than on the ocean."
Lucky for him, there is great material to work with. Because navies tend to keep such good records, he says, primary sources for research are plentiful, well organized and well preserved. What began as a research paper in graduate school evolved into his dissertation and eventually his first book.
In To Master the Boundless Sea, Smith shows how mapping the oceans was a power play that shaped commerce, naval warfare, and diplomacy. But it also showed the limitations of trying to control such a dynamic force of nature, and the conflicts between the scientific and military interests.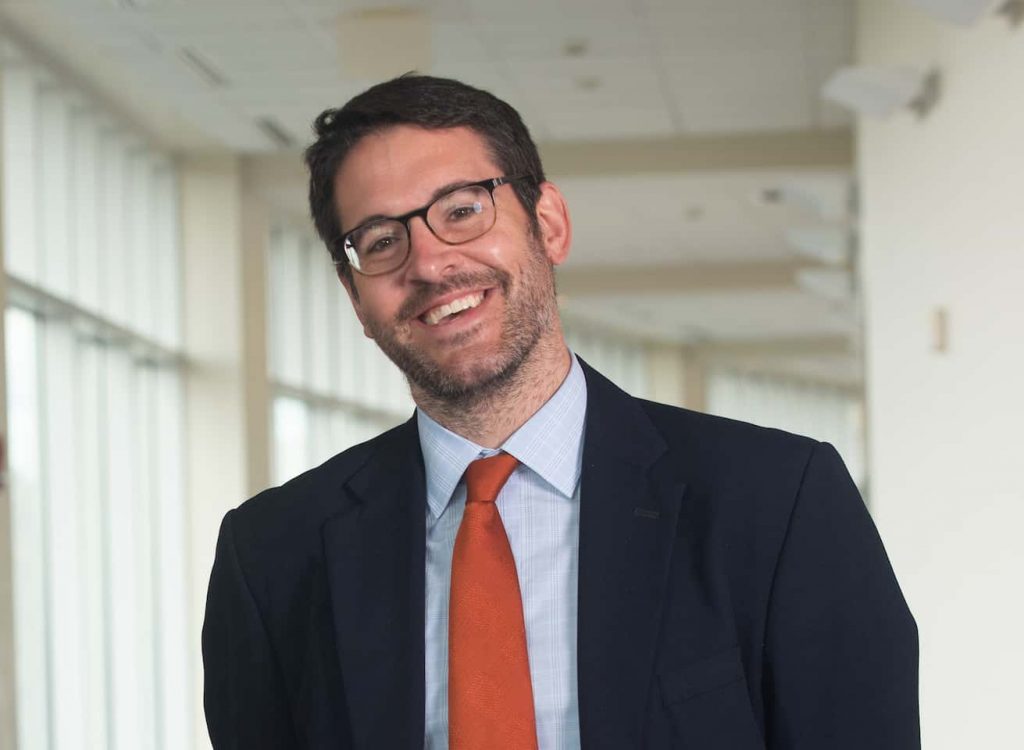 Reviews of the book have pointed to the novel intersection of maritime history, imperial politics, science, and environmental history. Richard J. Norton writes in The War College Review that "Smith fills a major niche in understanding the role of nautical charts, the people and organizations that created them, and how they all advanced scientific understanding and a larger American identity. 'To Master the Boundless Sea' is a superb work…"
Equally important to Smith, the book seems to resonate with his own students and with students of his peers at other institutions, perhaps because of its environmental themes. While naval historians have largely ignored the environment as a factor in history, some, like Smith, are trying to change that.
"We privilege humans as the primary actors in history. We are hesitant to give other creatures or nature itself agency over events that unfold. I'm trying to infuse some study of environmental science into history," Smith explains. "It makes sense to them. Students are very open and receptive to the concept of nature playing a role in history."
That's important for today, he continues, "as we are reckoning with our power over nature, which threatens our politics and our wealth and a whole host of things…It's a cautionary tale, for sure, and not the only one."