On Thursday, September 23, at 7:45-8:45 p.m., Communication, Media, and Screen Studies student Lisa Marie Tedesco premiered her latest film, SPIN, at Lyman Center.
Tedesco, a senior in the Department of Communication, Media, and Screen Studies, finished principal photography on SPIN, her third independent film, in April 2021, with filming taking place on the Southern campus. While doing an independent study for her major, Tedesco combined her skills on set, her production company, her producing know-how, and her writing/directing capabilities to safely execute a full-scale movie production on the Lyman Center stage during a global pandemic.
Using Lyman as the central location of the film, Tedesco transformed the theater into her own personal Hollywood sound stage; enlisting the help of a full production design crew to design and build a set.
"I knew I had the itch and the need to get back on set," Tedesco said. "But I also wanted to make sure we could effectively put a production on with a smaller budget and also keep everyone safe during the current Covid-19 pandemic."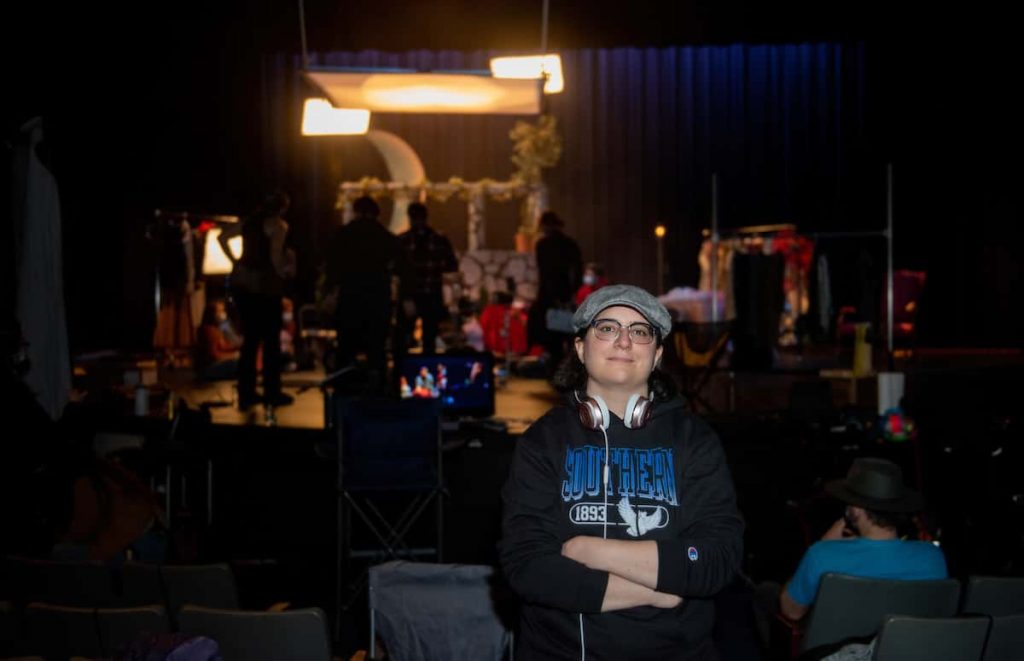 SPIN tells the story of two high-school seniors in a drama club who, after performing together in a production of Romeo and Juliet, realize they have feelings for each other.
Tedesco's passion is making films that LGBTQI+ youth would never have seen years ago that represent their experiences, or experiences they dream about but may not yet be ready for or have the opportunity to explore. At the premiere, students interested in filmmaking can also hear from the cast and crew who made it happen.