To welcome students back to campus and provide them with opportunities to become involved in campus life, the Multicultural Center recently sponsored the 2021 Multicultural & International Welcome Reception, featuring cultural foods and a chance to meet and greet members of Southern's diverse community of students, faculty, and staff.
The Multicultural Center sponsors a number of programs and events throughout the year, including diversity speakers and presentations, cultural performances and art presentations, national heritage month observances, and much more.
See a gallery of photos from the Multicultural Welcome Reception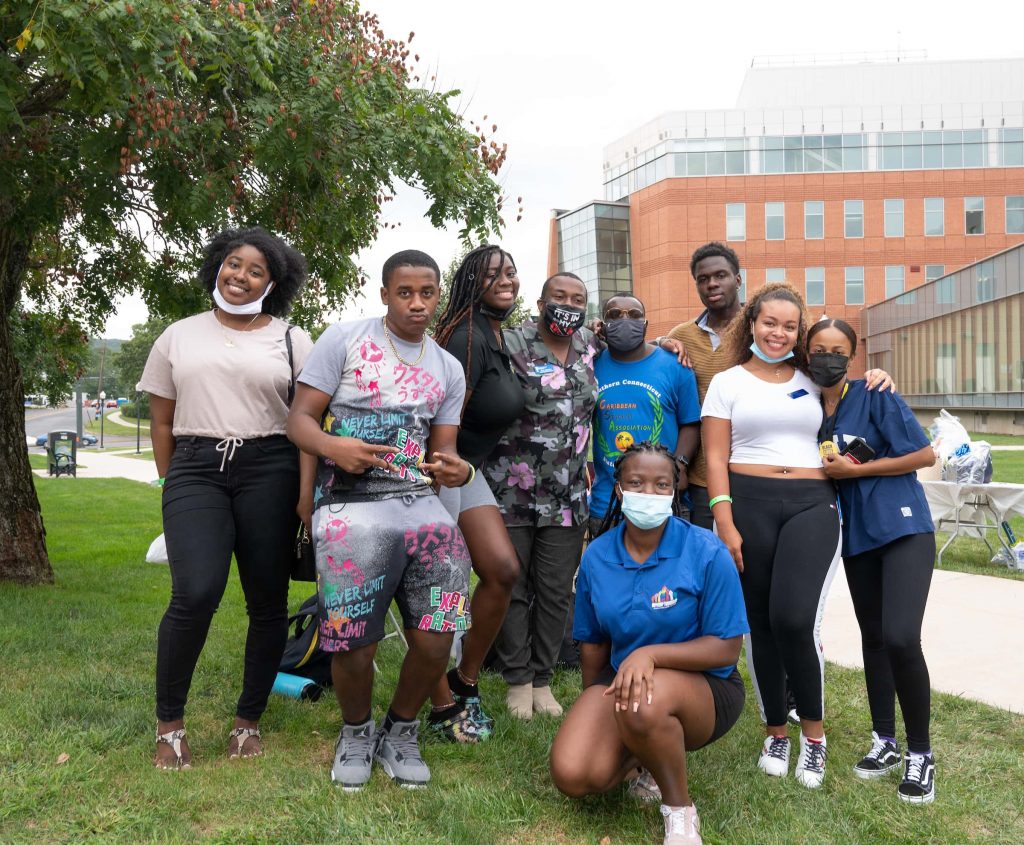 The Student Involvement Fair, another opportunity for students to make connections with others, is an annual event for students to learn about and join campus clubs and organizations. The fair is sponsored by the Office of Student Involvement and Leadership Development, which seeks to ensure that all students know of and are engaged in co-curricular opportunities. Through these co-curricular activities, students can build connections, enhance their campus experiences, increase their personal growth in a variety of areas, and develop new skills.
See a gallery of photos from the Student Involvement Fair