Fantasy and business may play polar opposites, but not to May 2021 Southern MBA graduate Devin Zawadski. When Zawadski wasn't steeped in the reality of his classes at Southern's School of Business, he was – and is – creating fantasy toys and gaming miniatures at his 3D printing service, DevinZ3DPrinting, and selling them to eager customers on Etsy, the e-commerce company home to craftspeople and homespun items.
This year, financial fantasy became reality for DevinZ3DPrinting when Zawadski's business plan won $3,000 for First Place in the Personal Business Category in the Entrepreneur Foundation's Connecticut Business Plan Competition, then snagged the $5,000 prize for Best Overall Business Plan among pre-revenue and post-revenue businesses. The competition took place virtually, but "…once off the call," Zawadski said, he "celebrated in real time!"
"Devin is a hard-working entrepreneur who can 'walk the talk,'" according to his advisor, Assistant Professor of Management Zheni Wang, who encouraged Zawadski to enter the competition. "Devin was very open-minded to consultation and feedback to improve his business plan, and we are so glad that his hard work paid off," she added.
Zawadski credits his Southern MBA with helping him create his winning business plan and establishing DevinZ3DPrinting.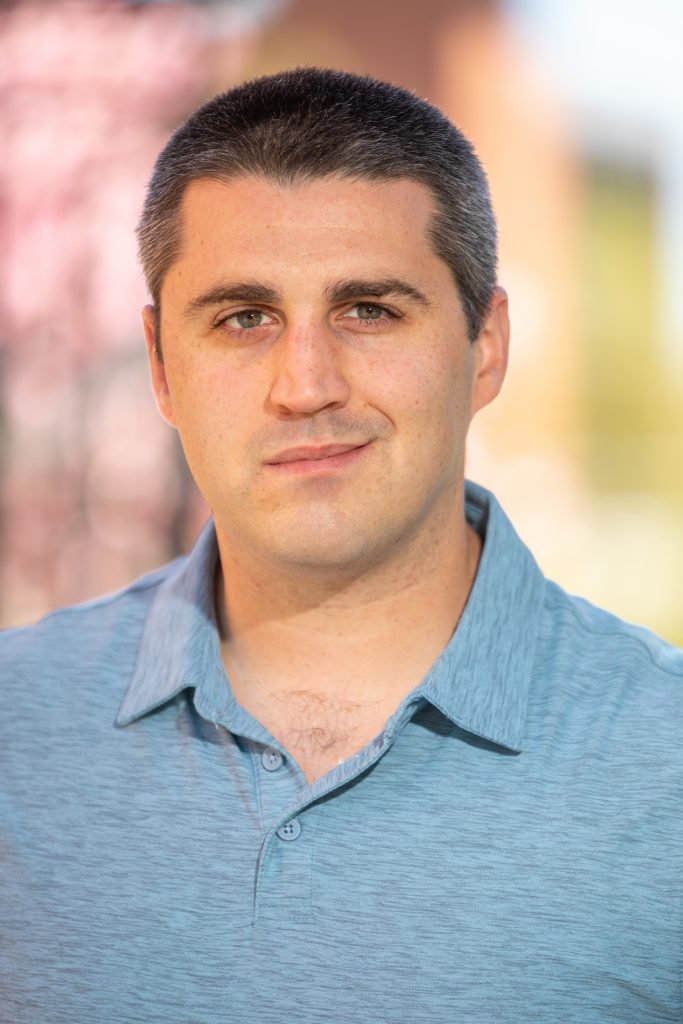 "Although I had experience already in manufacturing, my Southern MBA gives me the proverbial 'leg up,'" Zawadski said. "It expanded not only my knowledge, but my understanding of how to use that knowledge…these days, it's not always what you know, but rather how to find what you need to know and then putting the pieces together from the multiple sources. It's like an accelerator for my experience," he quipped.
During the day, Zawadski works as an Industrial Specialist at Defense Contract Management Agency, a federal entity where he serves as a liaison between the government and manufacturers. But after hours, his entrepreneurial DNA drives DevinZ3DPrinting.
DevinZ3DPrinting creates many different fantasy characters, models, and terrain creations for gaming or display. Currently, DevinZ3DPrinting's target customers are tabletop gamers, hobbyists, and collectors who seek unique items but cannot create or print them themselves. The company is a small, veteran-owned, home business located in Seymour, Conn., selling mainly online but also offering premade products at local fairs, festivals, and hobby shops, as well as in the brick-and-mortar store run by the Entrepreneur Foundation in Bridgeport, Conn.
Are Zawadski's customers happy? "This dude is where it's at!" wrote "D&D Panda Monk Fighter" on Zawadski's Etsy storefront.
The next step? "To learn what products I can manufacture that are essential purchases rather than discretionary purchases," Zawadski explained. "The question is not 'Can I do it?' but 'What am I going to make?' At that point, I would invest in industrial-grade printers and hire an employee… I truly believe that 3D printing technology can play a major role in returning America to manufacturing dominance."
"I try to follow my own advice," Zawadski stated. "If you have an idea and you believe in it, you can make it come to life." Now, Zawadski has eight thousand more reasons to support that philosophy.