If you think you know Southern Connecticut State University just because it's located in the state where you live, think again. The university offers incredible faculty-student support; award-winning academic programs; a diverse and socially minded student body; established relationships with Connecticut-based industry; a modern, "green" campus; and more. Faculty and graduates include Olympic athletes, top-rated educators, esteemed authors, prize-winning artists and musicians, Fulbright scholars, successful entrepreneurs…you get the idea.
"You might think of Southern as the school that's in your backyard, but Southern dares you to dream big," Admissions Director Alick Letang said. "And you don't have to go far away from home to dream big."
Whether you're certain about your area of study or still deciding, Southern offers more than 225 majors, programs and concentrations, as well as academic advising and support along the way. There's marine studies and social work, nursing, and sport and entertainment management — programs truly run the gamut from seaside to sport arena, and everything in between.
"Students can find their exact interest or explore quite a bit as they find themselves and build on their goals," Letang said. "From academic services to career development to university access, you will always have guidance should you desire help as you navigate this important chapter of your life."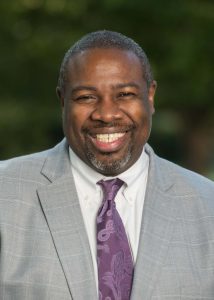 While the university may be large — the campus is 171 acres and roughly 10,000 students enroll annually — its architectural design lends a secure, small-scale feel.
"The intentional design and landscaping, and the closeness of the faculty, staff, and students, that creates the feel of a small campus," Letang said. "You don't feel like you're lost in the crowd. You feel like you're part of a community, but there's space to grow. You'll meet someone new every day should you desire, but you can still find your close-knit family."
The Office of New Student and Sophomore Programs is a great on-campus resource that helps students navigate life at Southern and it is how, according to Letang, students become part of the community before they even enroll. First-year students and transfer students attend orientation, where they learn about campus resources and receive academic advising. Transfer students also learn how to identify ways to find connections on campus.
"Plenty of students transfer. In fact, about one-third of students will change schools before earning a degree," Letang said. "We have a wide range of opportunities, and we strive to make the process of transferring easy. We care about the whole student, not classroom size. When you become a Southern Owl, you should be engaged and energized, whether you started here on day one or day 101."
The blend of students, from undergraduate to doctorate, from international to transfer, helps build a unique, global community on campus.
"Southern is an institution committed to diversity, and it reflects our community," Letang said. "It's our mission to be a global platform. Students come, learn, participate, and foster growth for themselves and others. We pursue excellence and empower our students. A true Owl always expects more and strives for more."
Strong faculty-student connections support that pursuit, virtually and in person. The student-faculty ratio at Southern is 13:1, which means your professor not only knows your name, he or she knows how to support you along the way. And forget about being taught to. Education at Southern is collaborative.
"Whether they are undergraduate or graduate, faculty interact with students in a give-and-share way," Letang said. Some examples, depending on major, are research and mentoring opportunities that put students in a hands-on role alongside faculty. Internships bring that learn-by-doing approach into the workplace, complementing course work and taking career skills to the next level.
Still unsure if Southern is a good fit for you? Letang has a few parting words of advice: "Start here! Start somewhere you're comfortable, safe and secure. It will allow you to expand your global thinking and your life. Southern is the footprint for so many pre-professional programs and graduate schools and doctorate schools. You can start here, and soon it will be your home away from home."