Lula Mae White, a Freedom Rider who was a longtime resident of Hamden and New Haven, died in September at age 80. Ms. White's family invites the public to attend a memorial for her on Sunday afternoon, December 15, 2019, from 2-5 p.m. in the Adanti Student Center Ballroom. In addition to other speakers at the memorial, Journalism Professor Frank Harris III will be taking part, showing a short documentary on Ms. White that he made based on an interview he did with her several years ago.
The Freedom Riders were civil rights activists who rode buses into the segregated southern United States in 1961 and subsequent years to challenge non-enforcement of the U.S. Supreme Court decisions that ruled that segregated public buses were unconstitutional. In 1961, as a 22-year-old University of Chicago graduate student, Ms. White became one of 300-400 individuals to risk life and limb to ride the buses in the South to test the law that was supposed to provide for integrated transportation facilities in America. She was arrested and spent time in Mississippi's notorious Parchman Prison. The efforts of the Freedom Riders led to the integration and removal of the "colored" and "white" signs that used to dominate the landscape in America's South.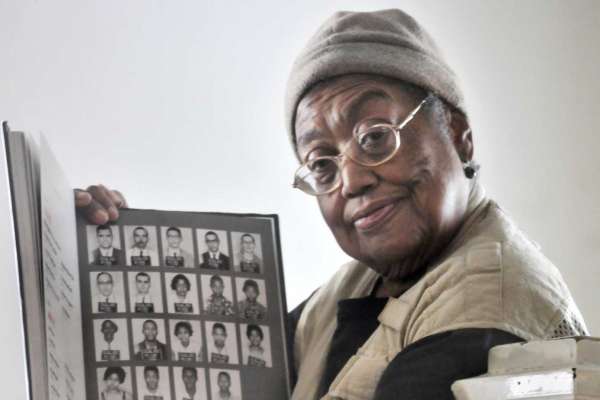 A new Haven native, Ms. White attended Hillhouse High School, class of 1956, and earned a bachelor's degree in education and a master's degree in history with honors from the University of Chicago. She went on to teach history for over 28 years at the former Lee High School in New Haven. She was recognized by the Quinnipiac University School of Law in 2016, was awarded the Thurgood Marshall Award for her activism and community service, and was awarded an Honorary Doctor of Humane Letters Degree from Albertus Magnus College in 2010.
Read a column about Ms. White by Harris, published in the Hartford Courant last September: "Saying goodbye to, but never forgetting, a freedom rider."