With graduation fast approaching, Alice Obas, then a senior at Williams College, was considering an important question in addition to planning her next phase of life: who, among her former teachers at West Haven High School, had the most influence on her education?
Such contemplation is a rite of passage for seniors at Williams, who, each year, are invited to nominate their former teachers for the George Olmsted Jr. Class of 1924 Prize for Excellence in Secondary Education.
For Obas, the choice was obvious: Southern alumnus Liam Leapley, '00, a special education teacher at West Haven High who also leads the Program for Accelerated Credit Recovery in Education (PACE) at the school. Leapley designed and implemented PACE and, years ago, worked closely with Obas when she was a talented high school student serving as a teaching assistant with the program.
"While the Olmsted Prize is for nominating former teachers, and I was not a part of the PACE program, I feel that I learned and was taught more from Mr. Leapley than my AP [advanced placement] and Honors classes taught me out of a book," says Obas. The judging committee was inspired as well, selecting Leapley as one of only four recipients of the Olmsted Award. In recognition, he received $3,000, and an additional $5,000 was presented to West Haven High. The award is particularly prestigious in light of the college's standing: it's been cited repeatedly as the top liberal arts college in the nation by U.S. News & World Report and Forbes, including this year.
PACE — an intervention program for at-risk youth in grades 8 through 12 — incorporates outside the box approaches to education, including a community-based work experience component, to reignite students' interest in learning, "Every child can move forward, but you must be willing to work with them no matter where they begin and at which pace they move," says Leapley, who's been a special education teacher since 2000 and led the PACE program since 2009.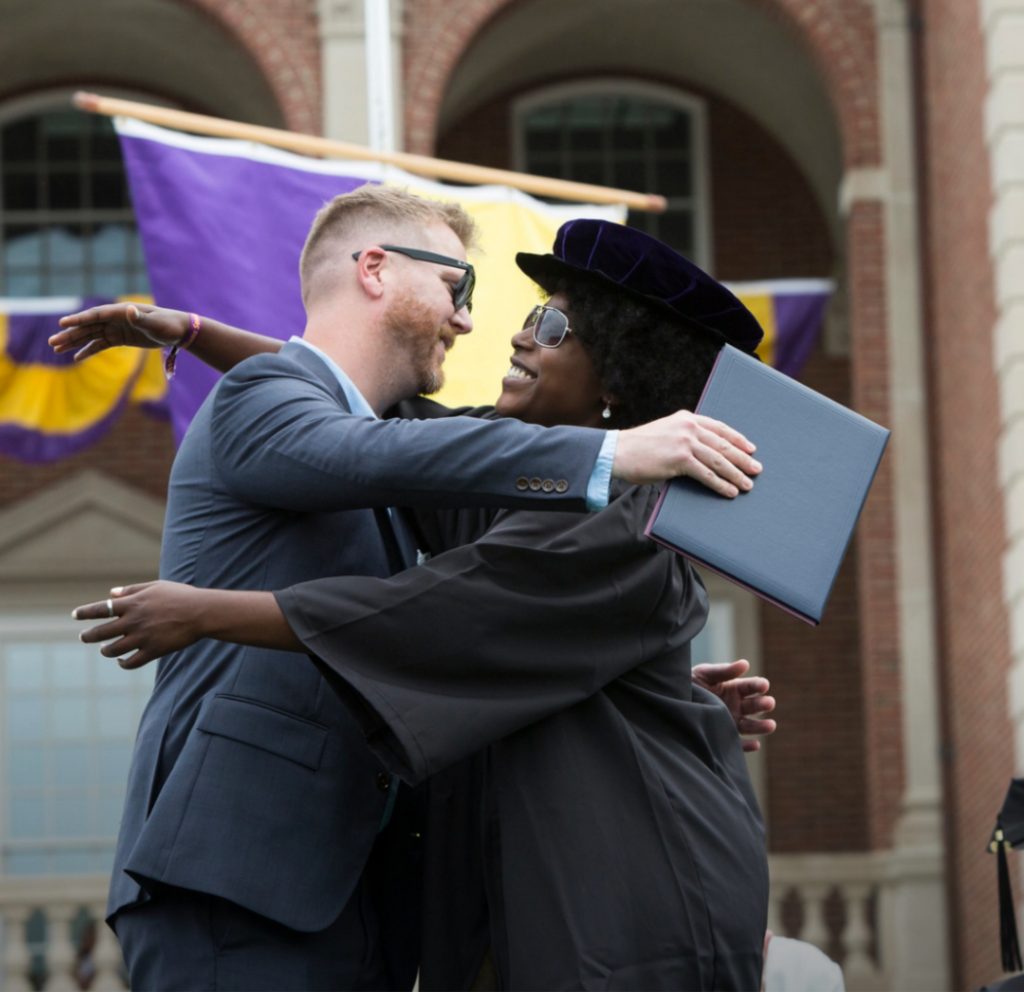 His influence, notes Obas, has been profound and far-reaching. "Mr. Leapley has not only upheld the values of equity and inclusion during his teaching career but has also instilled those values in his hundreds of students, and in me," she says.
Southern has historically been a leader in the field of education, with graduates of the School of Education earning many top awards at the state level and beyond. Among the honorees is Jahana Hayes,'05, who was named the National Teacher of the Year in 2016 and went on to be elected to the U.S. House of Representatives.