During the worst days of his childhood, Adam Christoferson, '10, turned to music as both his anchor and escape hatch. As a kid, he recalls living with his mom, who had schizophrenia, in a rent-subsidized apartment on Rock Street in New Haven, on the edge of one of the city's roughest neighborhoods. His father, a Vietnam veteran, struggled with post-traumatic stress disorder. When his mother's illness progressed, Christoferson spent time in foster care and eventually moved in with his grandmother.
Music became a lifeline. Coming from a musical family — his uncle is New Haven-born singer-songwriter Michael Bolton — Christoferson learned to play drums as an 8 year old and later took up several other instruments. "It was my expression. It was the way I communicated in the world," says Christoferson, now 34. "When there was absolute chaos all around, music kept me together and kept me healthy. It kept me, me."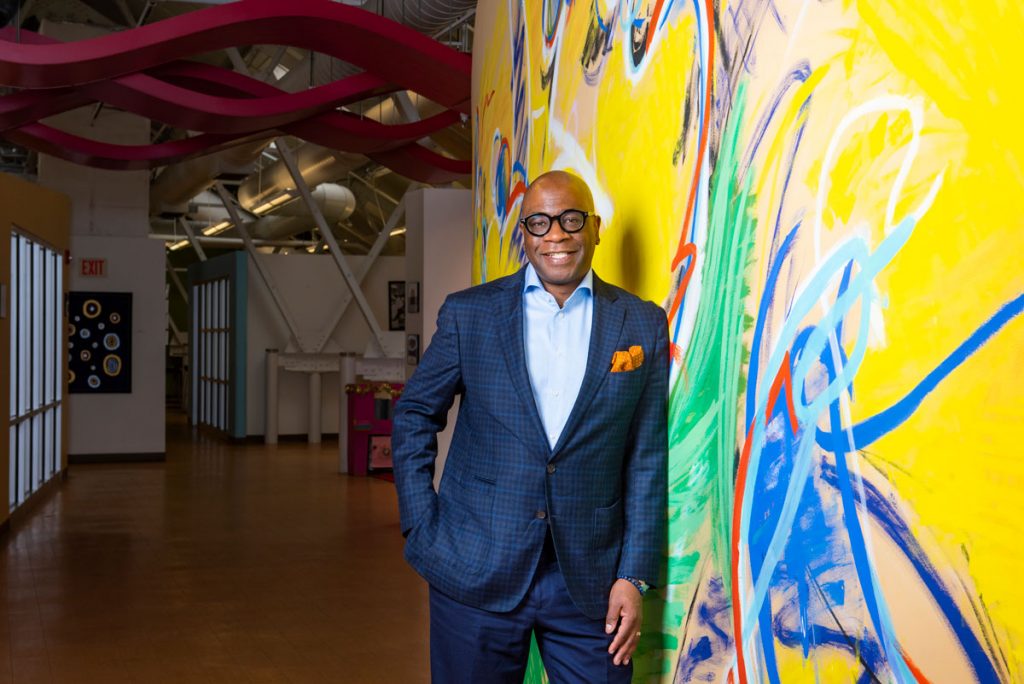 Erik Clemons, '04, grew up poor in Norwalk, Conn. By the time he was a teenager, his father had disappeared and his family moved to Stamford, where he shared a cramped, one-room apartment with his mother and three siblings. In the next few years, the family moved a lot. Clemons bounced from school to school — a different one for each year of high school — and the instability was reflected in his grades.
In spite of those experiences, both men persevered. Today they are each successful social justice entrepreneurs in the Elm City, running organizations that help people, including many facing extremely difficult life challenges. Clemons, 52, helms the Connecticut Center for Arts and Technology (ConnCAT), a nonprofit that provides after-school arts programming for at-risk youth and job training for unemployed and underemployed adults in the health and culinary fields.
Christoferson, meanwhile, shares the therapeutic power of music with New Haven's homeless and recovery population through Musical Intervention, a drug and alcohol-free space in a downtown storefront on Temple Street, where people can write, record, and perform their own music. He is now working to expand the concept nationally.
Both men say Southern played a big role in their success, citing mentors who recognized their potential and steered them toward life-changing internships. "What happened to me at Southern is that I found out I had some ability. I had some competence," says Clemons. "There were just some incredible people who left an indelible mark on me."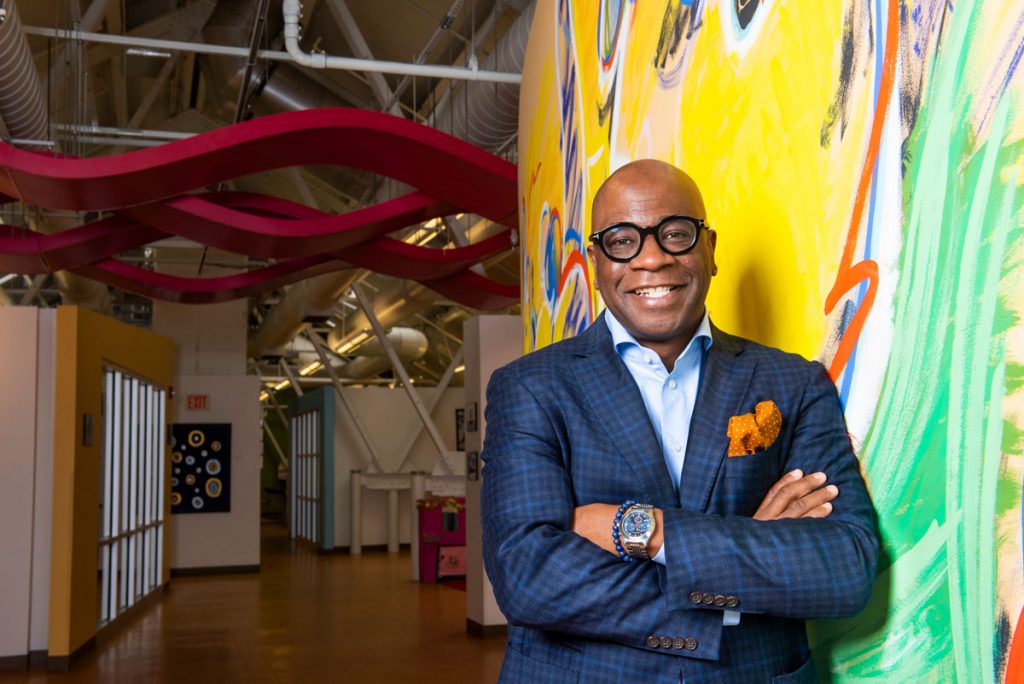 Following the call
Clemons says his upbringing left him ill-prepared for college, so after high school, he worked various jobs to support himself before landing a position as a mail sorter at the U.S. Postal Service in Stamford. Married and raising four girls, he'd stay there for 16 years, but always had bigger dreams. "I wanted my life to contribute to something greater than a job," says Clemons.
After 12 years at the post office, he decided to follow his calling. He enrolled at Southern as a full-time sociology major, driving to New Haven for classes after work and returning home at night so he could be back at the post office for his 6 a.m. shift.Knowing his desire to work with young people of color, Shirley Jackson, a former Southern sociology professor who was also Clemons' adviser, recommended him for an internship at the youth-development organization LEAP (Leadership, Education, and Athletics in Partnership) — where he would eventually rise to become a board member and then Connecticut executive director.
In 2009, his work at LEAP caught the attention of Carlton Highsmith, a retired New Haven businessman who was trying to replicate an acclaimed New Hampshire job training program in the Elm City.Highsmith asked Clemons if he would help him build and run the program. Clemons said yes, and in 2011, he became ConnCAT's founding chief executive officer. The nonprofit began with the after-school program and adult courses in phlebotomy and medical billing and coding, and has since added a culinary program, a student-run restaurant, and a high school entrepreneurship camp. Southern hosted the camp in July. In January, ConnCAT scored a $1 million grant from KeyBank to further grow the program.
Asked about his favorite success story, Clemons points to two of his adult students, one in phlebotomy and another in medical billing and coding, who now are teachers in the program."It's not just about job training. It's about how can we get people to see that there are possibilities beyond the conditions they see. That's kind of the story of my life as well," he says. "I never thought about being a CEO or founding CEO of anything,"adds Clemons. "I was able to do some really amazing things because people noticed me. That's it."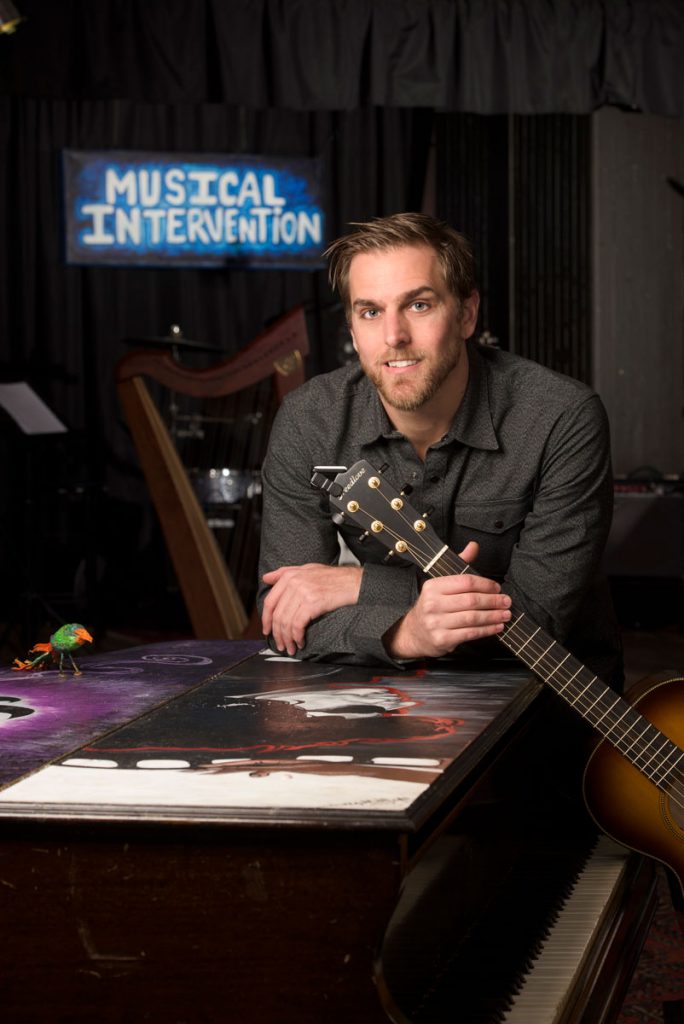 'He gave me a shot'
On paper, Christoferson says he didn't appear to be "college material" either. Branded a difficult student" and channeled into special education, he knew his GPA and test scores couldn't get him into Southern. So he pleaded his case to Richard Farricielli, then the interim vice president for student and university affairs. Christoferson told him about a teen center he was trying to launch in East Haven and how he wanted to one day do something that would change the world."
"He gave me a shot," recalls Christoferson, who was granted conditional admission. Once on campus Christoferson immersed himself in student life, becoming a resident adviser, joining student government, and starting an Ultimate Frisbee team. But a few years in, he lost his way. He took time off to live in Hawaii. He fell into depression. "I was reading Deepak Chopra and trying to get my life together. I really didn't know what my path was," he says.
Eventually he returned to Southern, still unsure about his future, until he accidentally stumbled on a link for information on recreation and leisure studies while registering for classes. (Today, it's the Department of Recreation, Tourism, and Sport Management.) "I just clicked on it and it opened up all these key courses that were, basically, what I'm all about," he says. He decided to pursue recreation therapy and began to excel academically.
His adviser, James MacGregor, now chair of the department, set him up with an internship at Yale New Haven Children's Psychiatric Inpatient Service unit, where he was later hired as a recreation therapist, a job that sowed the seeds for Musical Intervention. His first week there, Christoferson noticed a girl drawing a picture of someone singing. "I asked her if she wanted to make music with me," he recalls. His supervisor gave him permission to bring some recording equipment onto the unit.
"And it was a hit," Christoferson says. "This girl completely transformed, being able to make music and record it." His work was later featured in the World Congress of the International Association for Child and Adolescent Psychiatry, and Christoferson would be invited to speak at international symposiums. In 2015, he won a grant from the National Endowment for the Arts to work with the homeless population.
The following year he opened Musical Intervention, where he continues to see miraculous transformations through music. "There are people who have been homeless for such a long time, they haven't had a guitar to play. That's what we provide. There are people who are in crisis with drugs or mental illness and they let [music] go years ago and missed it," Christoferson says. "While they're in treatment, they're able to come to us and regain all of that passion and creativity that was lost." ■