Four Southern students were honored recently as the 2017 recipients of the Henry Barnard Distinguished Student Award.
Each year, 12 students are selected for the award from the four universities in the Connecticut State Colleges and Universities system. Four of the 12 students come from Southern.
Criteria include a GPA or 3.7 or better, and having demonstrated significant participation in university and/or community life.
The four SCSU students are: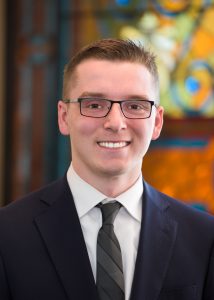 *Adam Zhitomi, a communication disorders major with a GPA of 3.71. He has served on the Student Government Association Executive Board and volunteered for many activities at SCSU, including Relay for Life, Special Olympics and SCSU Day of Service. He also has been a member of the Best Buddies Executive Board, which seeks to help those with various types of disabilities.
Zhitomi struggled with a series of health-related issues in high school. That struggle made it difficult for him to fully engage in the "high school experience." But since graduation, he has made a point of becoming fully engaged in the "college experience."
"I had the opportunity to witness Adam's drive and determination to achieve a high level of success," said Barbara Cook, assistant professor of communication disorders. "He has grown and developed a level of maturity and integrity that prepares him for pursuing his graduate degree, and would not only take full advantage of gaining the highest level of knowledge and competency provided by a program, but would likely contribute a great deal."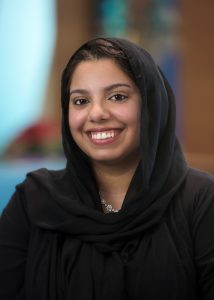 *Sadia Younas, a chemistry major with a GPA of 3.91. She has served as secretary of the New Haven chapter of the American Chemical Society and has presented posters at several undergraduate research conferences regarding cadmium concentrations in Long Island Sound.
Born in Pakistan, she moved to the United States in 2002. After graduating from high school, Younas attended Middlesex Community College, before transferring to Southern.
"Sadia is one of those students that leaves a tremendous impact on anything she does," said Jeffrey Webb, chairman of the Chemistry Department. "I have no doubt that she will go on to be an incredibly successful scientist and will continue to serve SCSU as an outstanding alumna once she graduates."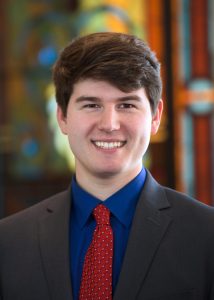 *Brandon Brush, a communication major with a GPA of 3.93. He has been a member of the Crescent Players and the National Society of Leadership and Success. He also is providing in-home support for two young adults in Hamden with an Autism Spectrum Disorder.
Brush is writing and directing a pilot episode of a sitcom for his honors thesis.
"I have found him a consistently reliable provider of excellence," said Michael Shea, chairman of the English Department. "Whatever the nature of the work, he completes it thoroughly, thoughtfully and on time. Always. He is smart, but he does not rely solely on his native intelligence – he works hard and arrives very well prepared. No excuses. No complaints. All in all, he is a great package of smarts, hard work, and courtesy, as well as earnestness, eagerness and curiosity."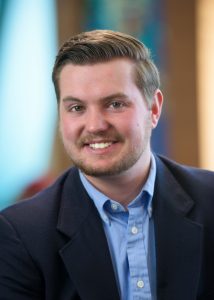 Nicholas Charnysh, a recreation, tourism and sport management major with a GPA of 3.8. He is vice president of the Student Government Association. He has been a basketball instructor for kindergartners and first graders with the Branford Parks and Recreation Department. He also is director of the counselor-in-training program at the YMCA Camp Sloper in Southington.
Charnysh co-created the SCSU Spirit Commission in an attempt to boost school pride and is a member of the Crescent Players.
"Nick represents to me the ideal of a Renaissance person," said Lee deLisle, professor of recreation, tourism and sport management. "His interests are varied, ranging from management opportunities, political service to the university, creative expression through the arts and a consistent desire to explore and learn more about himself and his environment."