Hundreds March on Campus for Racial Justice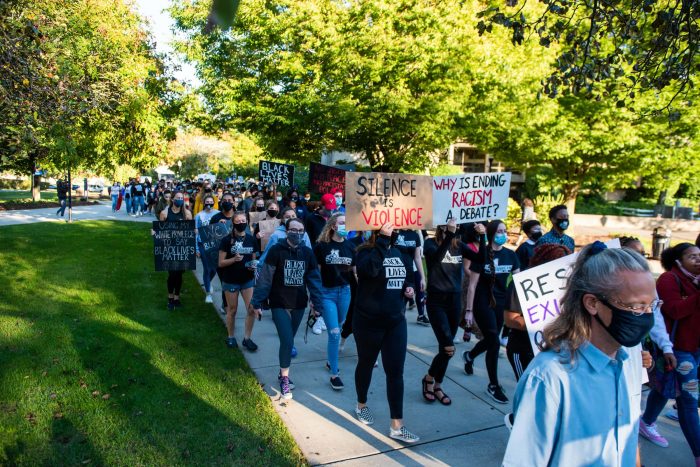 Hundreds of students, faculty, administrators, and staff marched on campus on September 30 in support of the Black Lives Matter movement and to call for racial justice. The march started at 5 p.m. at Buley Library and moved over the footbridge to the Residence Life Quad, where a speak-in with art and music on racial issues took place, followed by a vigil to commemorate the Black lives lost at the hands of police brutality and racial injustice.
Student Cameryn Arpino-Brown organized the event as a way of helping students find their voices, and several campus organizations joined in, including a group called "Athletes Fighting Social Injustice," formed through the Athletics Department.
TV stations WTNH and NBC30 covered the march:
"Hundreds gather at SCSU for march and vigil for racial equality"
"SCSU Students Hold Black Lives Matter March On Campus"