A Corner of India on Campus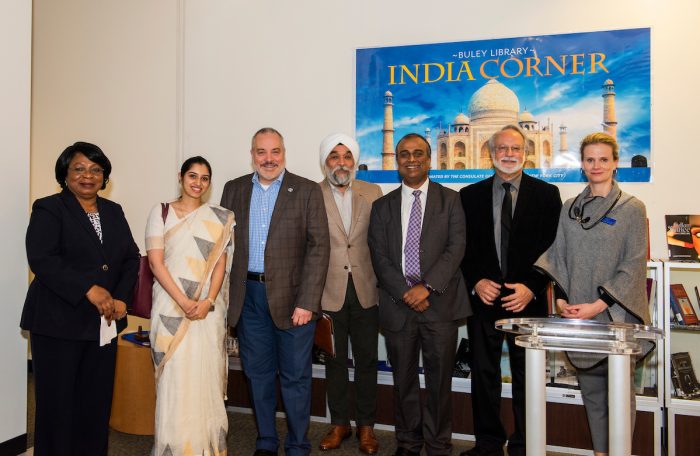 In case you needed another reason to stop by the Hilton C. Buley Library, now you can enjoy the added bonus of perusing the newly-dedicated India Corner, which celebrates the culture and history of India. The Corner, located on the library's main floor, was dedicated during a special event on February 10 hosted by the library, with a ceremony and reception attended by faculty, students, and staff.
Two guests from the Consulate General of India New York, Mr. Shatrughna Sinha, deputy consul general of India at the Consulate, and Ms. Mugdha Ghaisas, education associate at the Consulate, greeted those in attendance and thanked the university for its recognition. President Joe Bertolino, Provost Robert Prezant, University Librarian Clara Ogbaa, and Erin Heidkamp, director of the Office of International Education, were also present to greet attendees and welcome the guests from the Consulate General.