Future Geothermal at SCSU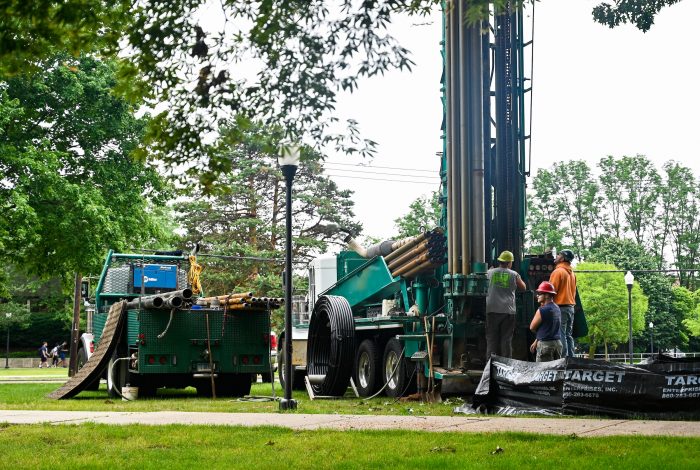 On June 19, 2019, SCSU's Facilities Department drilled a 500-foot test well on the site of the New School of Business, on the corner of Farnham Ave. and Wintergreen Ave. This well will determine whether heating and cooling with geothermal power for the new School of Business is feasible. This new building will be Connecticut's first state-owned building designed for net-zero carbon emissions.
A geothermal system harnesses the steady underground temperature for heating and cooling year round, and generates NO carbon emissions that would contribute to climate change. SCSU's Facilities Department has reduced carbon emissions for on-campus buildings 57 percent in the last decade as part of its Climate Leadership Commitment.