Graduate Reading Programs Attain New Distinction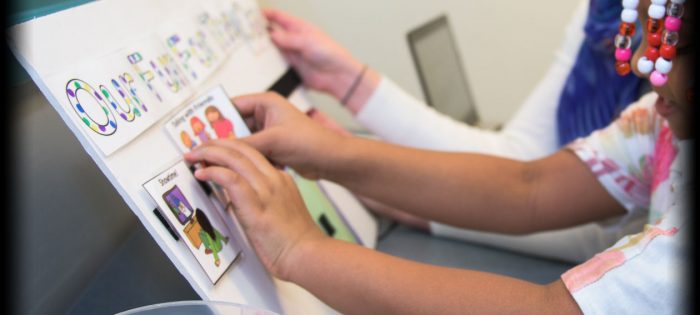 Southern's graduate degree programs that instruct educators on the teaching of reading have earned a full three-year accreditation from the International Dyslexia Association (IDA).
Southern is one of only about 26 schools in the country – and only the second in Connecticut – to have earned that designation since the organization began offering accreditations in 2012. The accreditation applies to both the Master of Science degree and Sixth-Year Certificate programs in reading. It is awarded to schools that are deemed by IDA to best be able to train teachers to alleviate, prevent or remediate reading difficulties, including dyslexia.
IDA is a non-profit, scientific and educational organization dedicated to the study and treatment of dyslexia, as well as related language-based learning differences.
During the accreditation process, independent reviewers are assigned to each university to evaluate their programs and determine whether they align with IDA Standards. The review examines course syllabi and other course materials and requirements, as well as interviews with program directors and a site visit to the school, according to the IDA website.
"Our reading faculty have always had a sterling reputation in Connecticut and the impact that they have had on reading teachers has been profound. But this designation validates our program even further, based on the science of reading," said Ruth Eren, chairwoman of the SCSU Special Education and Reading Department.
She noted that the department has long held and continues to hold an accreditation from the International Literacy Association, which is considered the gold standard among higher education reading programs. In addition, 97 percent of students in the program have passed the state reading specialist exam to obtain certification in Connecticut since the test started in early 2015.
"Our goal in pursuing this additional accreditation was to best address the instructional needs of students who may or may not be working to capacity due to dyslexia and other types of reading disability," said Regine Randall, SCSU graduate reading program coordinator.
The designation also will help students in their search for teaching jobs. Laura Raynolds, SCSU associate professor of special education and reading, pointed out that state Individualized Education Program documents now include a check off box specifically about whether a student has dyslexia. The forms must be filled out by educators regarding the program of instruction for student with disabilities.
Previously, the document required teachers to check off whether a student had a learning disability, but now dyslexia is a sub-category. "School PPT (Planning and Placement Teams) teams want someone who is well-versed on dyslexia, and this accreditation will give students graduating from our program an extra boost," Raynolds said.
An estimated 3 to 20 percent of the population is considered to have some form of dyslexia. SCSU had 94 students enrolled in its graduate reading programs last fall.