School of Education Earns Reaccreditation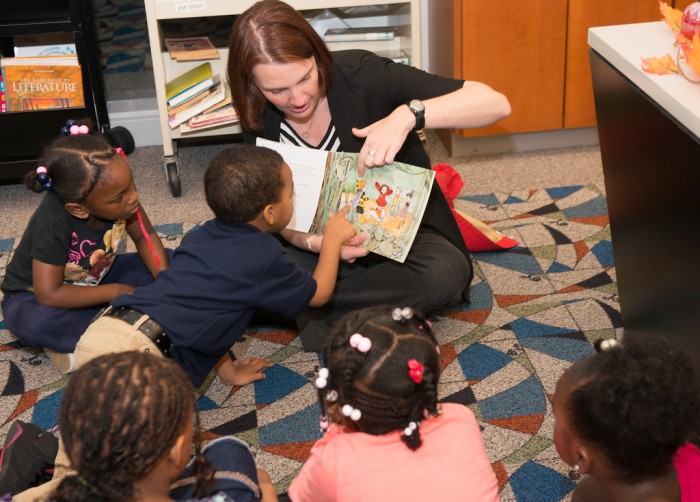 Southern's School of Education has earned a full five-year reaccreditation from the Council for the Accreditation of Educator Preparation (CAEP)'s Continuous Improvement Commission.
The commission issued its decision recently using the rigorous professional standards required by the National Council for the Accreditation of Teacher Education (NCATE), which is now part of CAEP.
The School of Education met all six national standards, which measured the knowledge, skills and professional dispositions of the teacher candidates; assessment; field experiences and clinical practice; diversity; faculty qualifications and performance and the school's governance and resources.
"We are very pleased that our School of Education was among those institutions receiving full reaccreditation," says President Mary A. Papazian. "Southern has been a leader in teacher education in Connecticut for the past 120 years, and we look forward to further enhancing our program in the spirit of the continuous improvement model that is at the heart of successful teacher preparation programs."
The decision was welcome news to Stephen Hegedus, the university's newly hired dean of the School of Education.
"I am very pleased that once again CAEP has decided to continue the national accreditation of the School of Education at the initial and advanced program levels," he said. "This indicates the quality and rigor of our programs. I am very proud of our faculty and staff in maintaining this great achievement.
"There were some areas highlighted to improve our programs," Hegedus added. "We have already addressed many of these areas and continue to work at improving our programs to ensure that we are preparing our students to be effective teachers and professionals in our schools today. Southern has a direct impact on the future of education in the region-at-large."
NOTE: The New Haven Register ran a story in its Sunday, Nov. 23 edition that profiled Stephen Hegedus, the new dean of the School of Education, and talked about the CAEP accreditation.