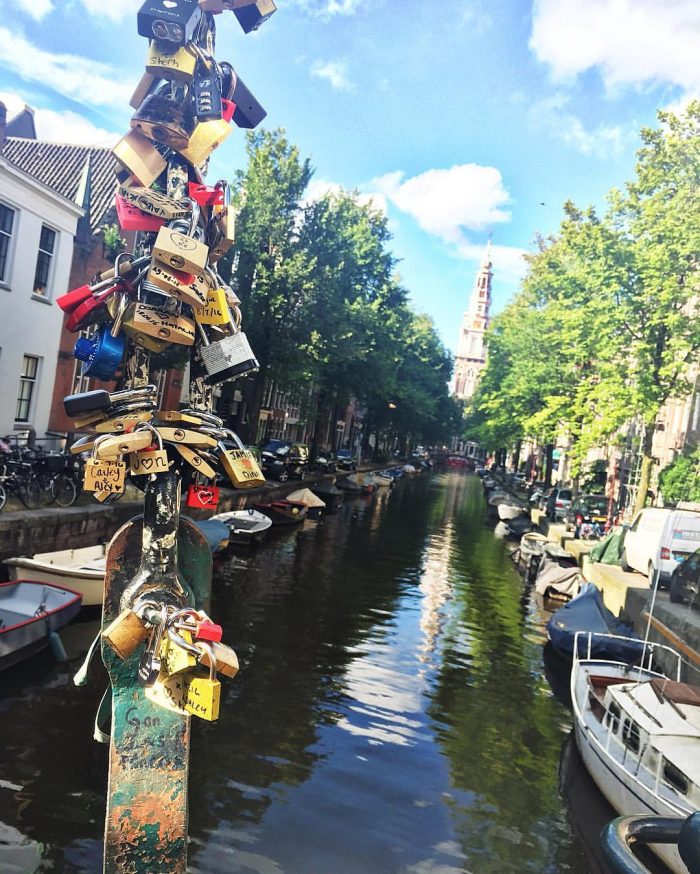 First Day in Amsterdam
By Erica DeBlois
We've been here since Friday and the weekend gave us all a great opportunity to get the lay of the land and explore different parts of the city.  Settling in and getting comfortable for the month-long classes, we all have been talking about what we've seen and how interesting the Dutch people and their culture are.
The most interesting thing to me so far is how many bikes there are and the many different and creative ways I've seen people riding them. There have been some bikes with single riders while on other occasions, there have been one bike with three people on it: the person peddling, a small child on the back wheel, and another on the handle bars.
Since getting here, we've explored many different restaurants and tried many new foods.
Today marked our first day of actual class and we got to meet Mirjam, the program director here at the University of Amsterdam. She gave us an introduction to Dutch life, told us what to expect from the program, and gave us our welcome packets of information. She talked a little about how that the Dutch built Amsterdam on the sea and we are actually below sea level.
We reconvened after lunch to discuss our overall experience so far here in the Netherlands and specifically what we are going to learn about. We got our first reading assignment and are all set to kick off tomorrow with our first guest speaker!