First Performance in Athens: A Song of Hope for the New Year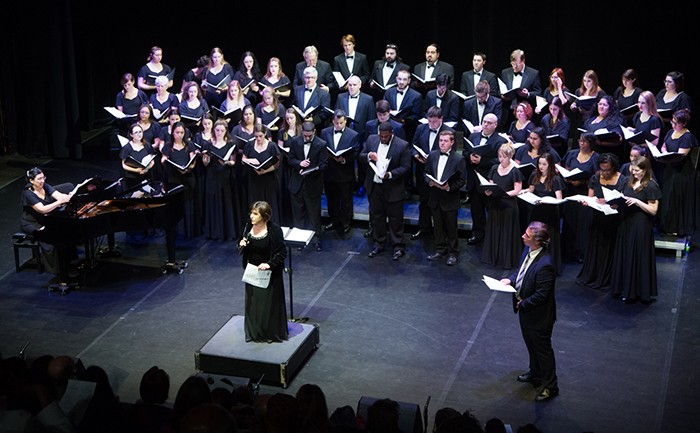 After hours of rehearsal over two days with guest conductor Simon Carrington and two other choirs, the Southern choir finally held its first performance Wednesday evening.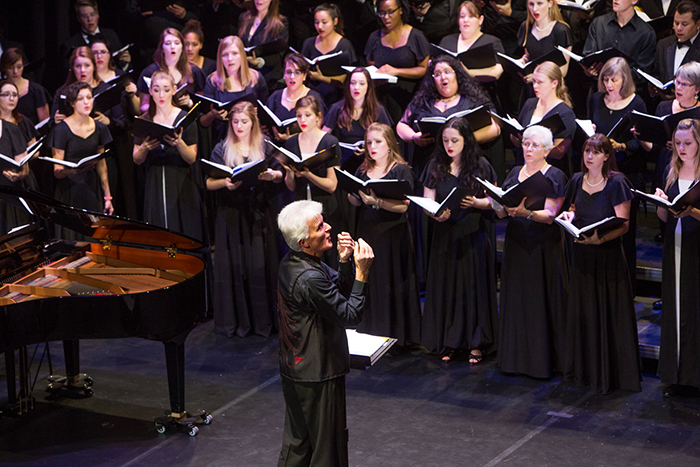 "The choir was superb," said Southern President Mary Papazian. "I know how hard they have been working, and it paid off. They sang with great emotion. Their love of music and joy of song came through loud and clear. It was a thrill."
The 52-member Southern choir was joined by the University of Alberta (Canada) Madrigal Singers, and the East Lansing (Michigan) St. Thomas Aquinas Parish Choir. They sang three pieces: Missa Brevis, Moonlight Music, and Aesop' s Fables. The Southern choir by itself also performed a traditional Greek folk song, The Kalanta of the New Year (St. Basil's Day); "Lullaby" from Three Nocturnes; Go Tell it On the Mountain; and I Believe. The haunting lyrics from the last piece were found etched into a basement wall in Auschwitz after the holocaust.
I believe in the sun even when it's not shining.
I believe in love even when I don't feel it.
I believe in God even when He is silent.
Choir director Terese Gemme complimented the group on all their hard work. "When we sing we give our gift to the audience. Tonight we sang with love."
"Working with Simon was such an amazing experience," said choir member Rosalie Coriolan, '14. "I am so very grateful for this incredible opportunity."
Top: Southern choir director Terese Gemme addresses the audience.
Above: Guest director Simon Carrington leads the Southern choir.