On Friday we took a day-long cruise to three Greek Islands: Hydra, Poros, and Aegina, located in the Aegean Sea. We boarded the "Athens One Day Cruise" ship in Piraeus, a port city six miles southwest of central Athens. We arrived in Hydra a little over an hour later, where we had enough time to explore the shops along the waterfront, and hike the narrow stone-paved streets. Many of us tried out the island's traditional mode of transportation – the donkey!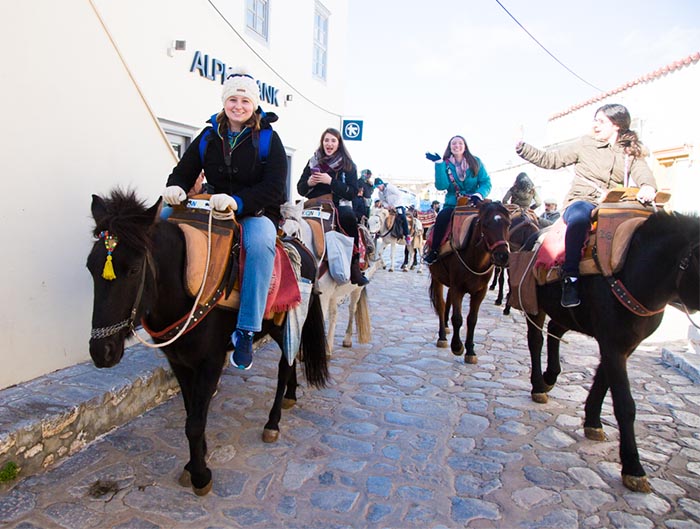 Back on the ship we sat down to a buffet lunch of pasta, greek salad, fish, and chicken.
Next up was a short visit to Poros, with its small, winding streets. Although many of the shops and cafes were closed due to the holiday, the cheek-to-jowl whitewashed homes with colorful orange roofs provided a stunning setting. Steep steps led up to a clock tower and a spectacular view of the surrounding area.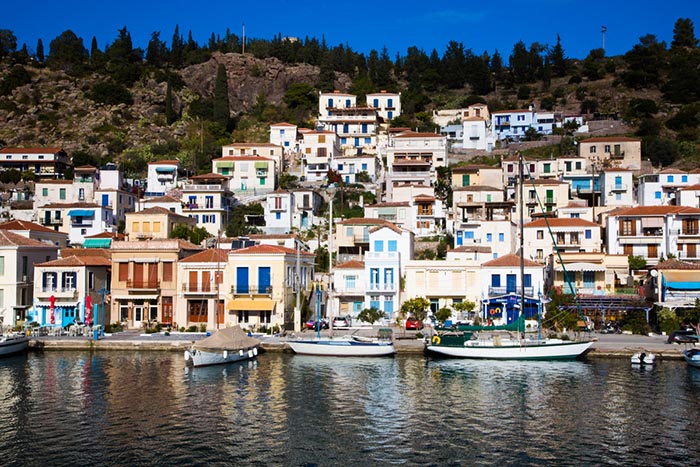 Our final stop was Aegina, known for "the best" pistachios in the world, as well where Nikos Kazantzakis wrote "Zorba the Greek." Many from the group opted for the Panoramic Bus Tour – a drive across the entire island, with a stop at the Church of Saint Nectarios.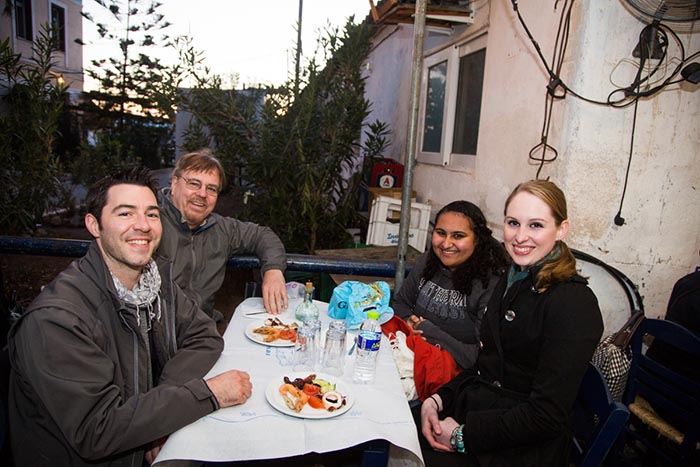 Choir members enjoying a "seafood snack" on the island of Aegina.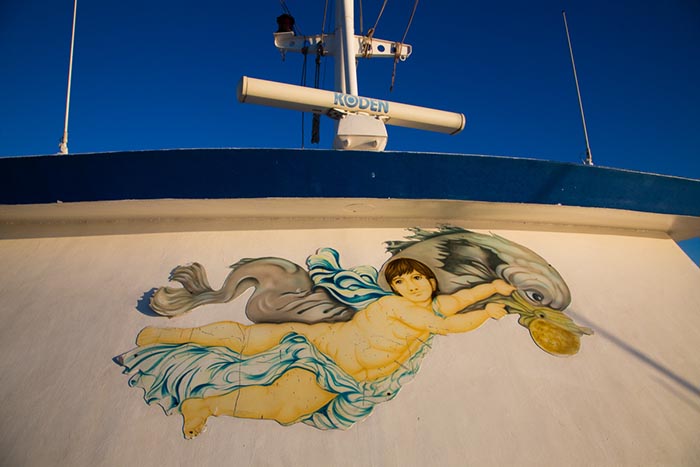 On board the "Athens One Day Cruise."
Donkeys at the port of Hydra, Greece.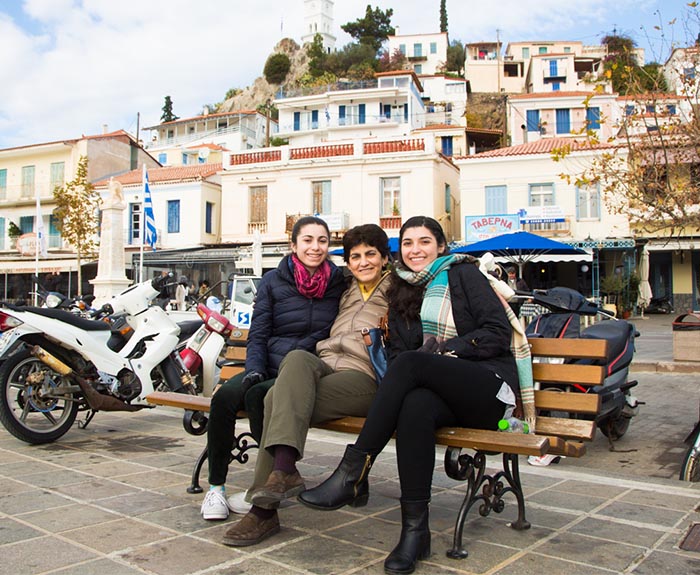 President Papazian enjoying the water views with her daughters Marie and Ani on the island of Poros.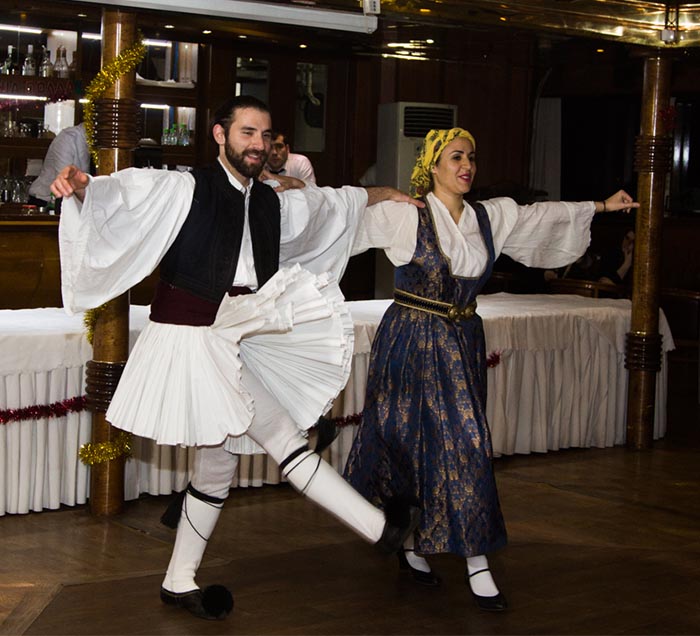 A traditional Greek folk show with costumed singers and dancers entertained us as we made our way back to Athens.