By Sarah Gummo, Hope Finch, and Grace Skyrrow
I had legit chicken nuggets that were lamb. – Charlie Comstock
Here are a few important things that Dr. Heidkamp conveniently failed to mention when we signed up for this trip:
We'd be fording frigid rivers on foot (at 1 am and with disastrous but hilarious results).
We'd be surrounded by angry Arctic Terns who find pleasure in dive bombing and pecking unprotected heads.
Iceland doesn't believe in common roadside safety features such as guard rails.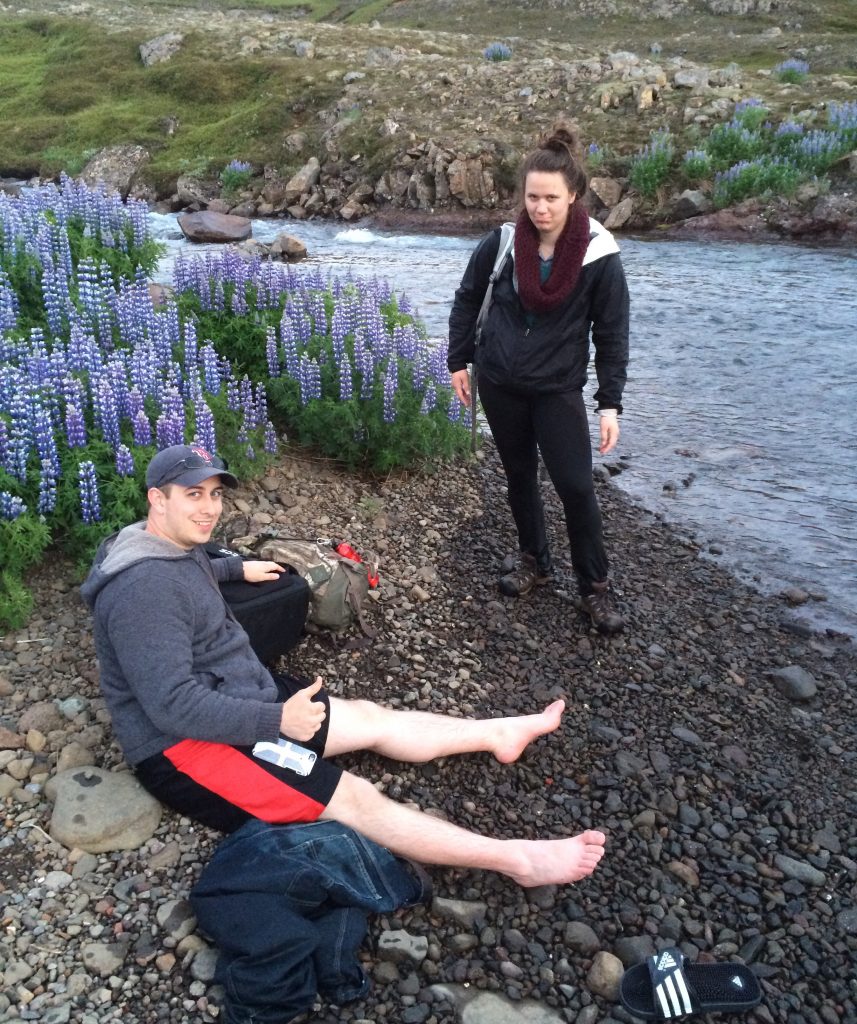 Despite wet boots, sore heads, and mild strokes from straddling cliffs in our sweatbox vehicles, we have all enjoyed another beautiful day in Iceland. After departing from our beloved Berunes Hostel, we enjoyed a packed car ride past waterfalls, striated mountainsides, and through one extremely long tunnel, which has been the only bit of darkness experienced since our arrival on Sunday.
We were then given a guided tour through the Alcoa Aluminum Plant, which ended with our first giant meal of the trip at the plant's canteen. We continued our drive after lunch, stopping at Karahnjukar Power Plant and Fljotsdalur Station briefly, before soaking at Laugarfell Hot Spring and eating soup and bread. Our final drive in the stinkmobiles ended, and we were left on the side of a winding gravel road to make a 3 km hike.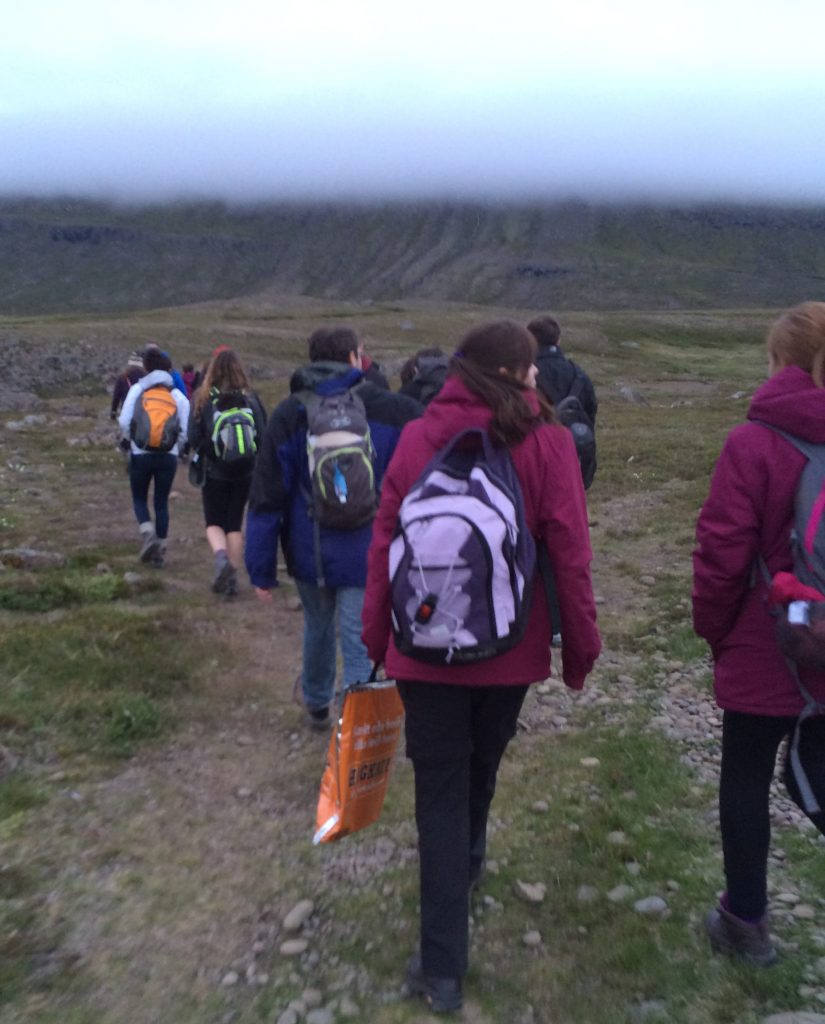 The trek to Skalanes is where things really got interesting, ending in near hypothermia (only if you ask Hope), drenched pants, and one great story.
We have arrived at Skalanes, with a heightened respect for beds and an awe-inspiring view.