"Little Miss Westie" to Air on National TV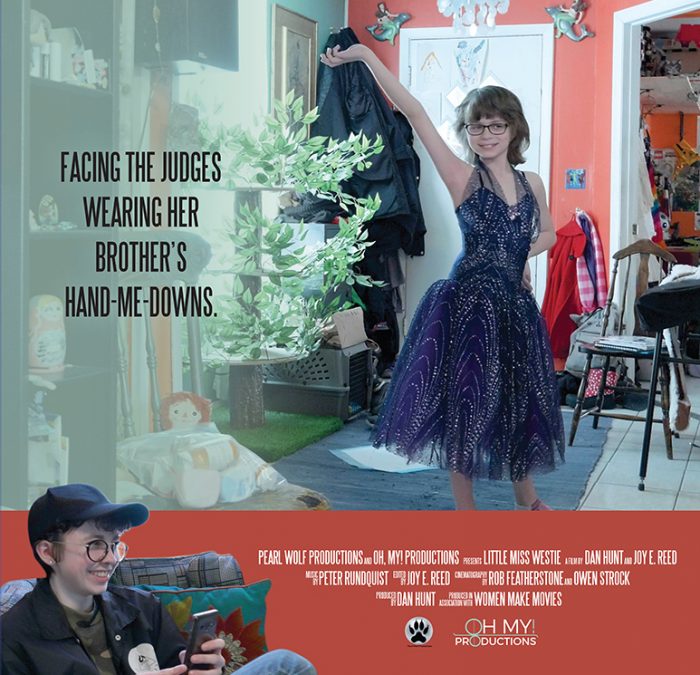 On June 16, English adjunct instructor Shelley Stoehr-McCarthy and her family will share their lives on a national stage when a documentary film about the family, Little Miss Westie, is screened on several TV channels. Stoehr-McCarthy, a graduate of Southern's MFA in creative writing program who teaches composition at Southern, won the university's prestigious J. Philip Smith Outstanding Teacher Award for 2017-18 and, more recently, the CSUS Board of Regents Adjunct Faculty System-Wide Teaching Award. She and her husband Chris McCarthy are the parents of two transgender teenagers, and the family's journey over the past few years has been captured in Little Miss Westie. The film is named after an annual beauty pageant that takes place in West Haven, where the family lives. In the film, the McCarthys' daughter, Ren, a trans girl, competes in the Little Miss Westie Pageant, and her older brother, Luca, a trans boy, coaches her on posing, make-up, and talent. Luca competed several years ago when he was living as a girl, so he's an experienced adviser.
The film was made four years ago when son Luca (19 now) was 15 and daughter Ren (now 14) was 10.
"Little Miss Westie" premieres on WORLD Channel Tuesday, June 16, at 8 p.m. during his LGBTQ+ Pride Month and on worldchannel.org as part of its "America ReFramed" series. (It's also on certain PBS stations Tuesday, namely WGBY in Springfield, Mass., and streaming platforms such as amdoc.org and PBS.org.)
The New Haven Register recently ran a feature about the McCarthy family and Little Miss Westie. Read "'Little Miss Westie' tells of West Haven family with 2 transgender kids," by Joe Amarante, June 12, 2020
Download the PDF: 'Little Miss Westie' tells of West Haven family with 2 transgender kids