By Kelly Bickell and Jacob Gant
Breakfast was a treat this morning in Grímsstaðir, Iceland where we stayed in a guest house on a sheep farm for a single night. The Icelandic couple who owned the house served fresh smoked lamb, hand-picked goose eggs, fruit and pastries with a variety of hot and cold drinks.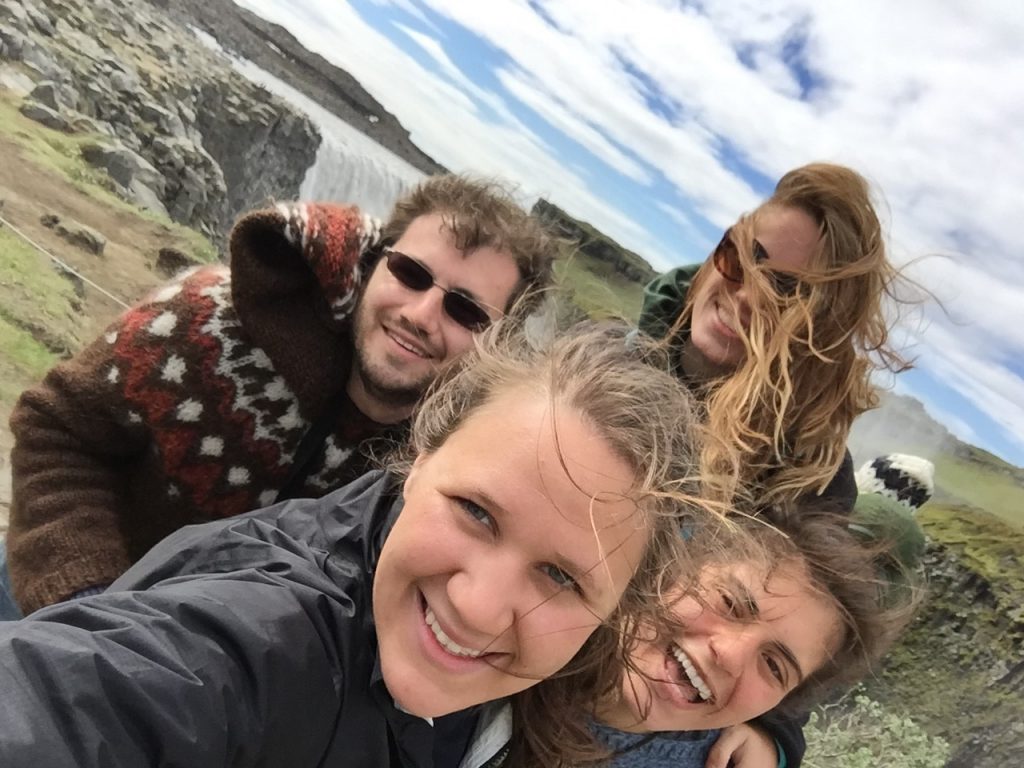 After enjoying the view during breakfast, we set off for our first legendary stop of the day: Dettifoss. This is Europe's largest waterfall by volume of water. Dettifoss is the product of runoff from the glacier that we hiked almost two weeks ago, called Vatnajökull. Next stop was a rare Icelandic forest called Ásbyrgi National Park. Ásbyrgi is full of Iceland's native birch tree along with fragrant flowers and grasses. A short while into the hike, the trail led to an unexpected pond. The pond is situated beside a basalt cliff and is home to a few ducks, fish, and birds.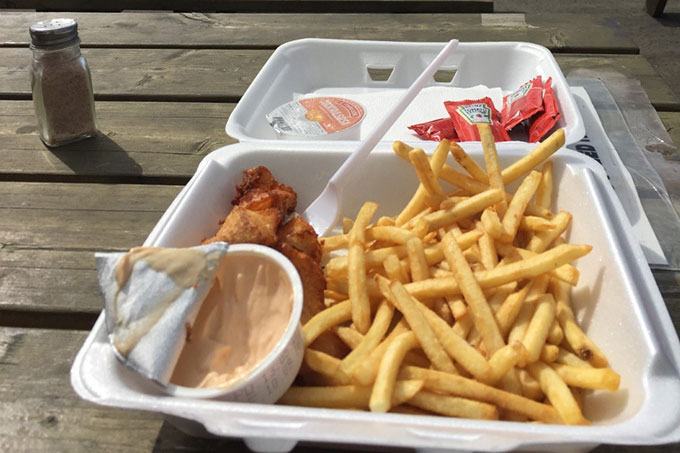 By the time lunchtime rolled around, we stopped in the town of Húsavík for an hour. Some students ate fish and chips on a patio overlooking the harbor. The fishing and tourist industries are important to Húsavík's economy. When one hour time was up we drove to turf houses that SCSU students have built in years past. I found it interesting to see how little land is required to build a turf house, so really they are sustainable houses. Blocks of soil and rocks are used for the walls while soil and wood are used for the roof. Icelanders did live in turf houses until the 1960's. These houses are now used to hold and feed sheep.
In the late evening, we reached the campsite called Tjaldsvæði. Here, we set up five tents, ate dinner either at the site or at the local Hard Wok Café, then hiked to see the midnight sun coast over the horizon.