By Kelly Bickell, Nic Varley
Here's to the last day with half of the LJMU crew, safe travels to those returning home! The remaining SCSU and LJMU students whom are remaining at the Skálanes farmhouse will utilize this unique opportunity to collect data for their university's dissertation projects. Both groups of students record the lab data in his or her field notebook. The field notebooks are the basis for either a research proposal or dissertation.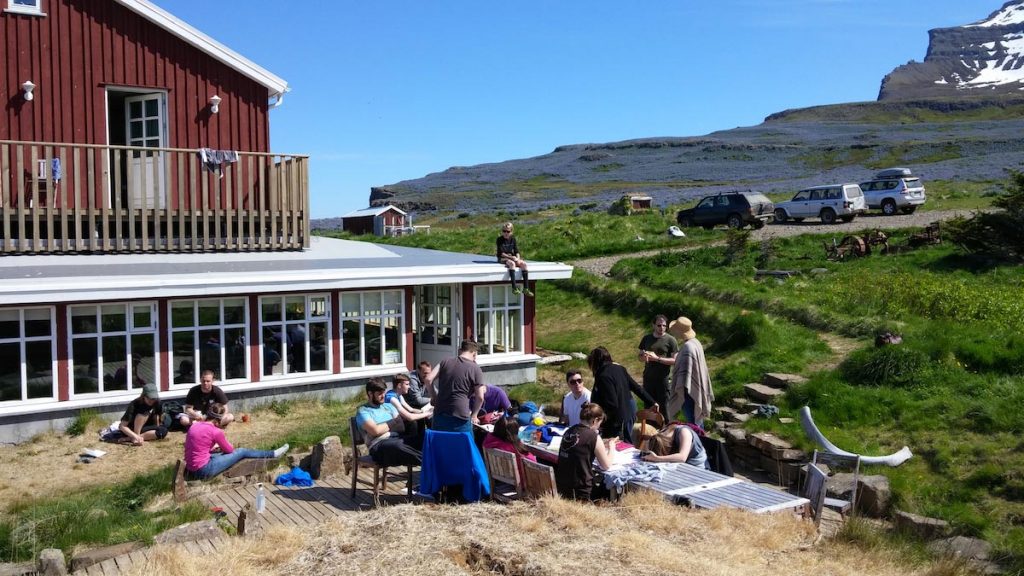 Today marks the completion of a two day research project on various topics related to climate change, human geography, and hydropower along with other local Icelandic issues. Just before a dinner barbeque of lamb the students presented the research projects to a room full of students and the three professors. The presentations were thought provoking and should have helped students understand how best to go about future research.
Today is a day to remember because the weather station has been permanently stationed in the farmhouses' yard. People for years to come will have access to data about the local climate.
Additionally two Eider duck babies, named Chirp and Cheep, have hatched and are currently residing within the farmhouse. This specific research project focuses investigating the effects of the condition of the mother and the growth of her chicks.