By Becca Hubley and Jacob Gant
Today, our study abroad group arrived at an airport in Iceland at 11:30pm, marking the first day of our two-and-a-half week trip. Rather than getting rest following our five hour flight, we started doing things immediately. We took a tour of the capital, Reykjavik, as well as the surrounding areas, explored the Blue Lagoon, visited and hiked two waterfalls, drove through a fishing village named Grindavik, visited a geothermal hot spot, walked around two black sand beaches, shopped in a few grocery stores, and met up with our English counterparts from Liverpool John Moores University. We did not sleep at all through these endeavors by the way. By evening, we all felt as though we had already been in Iceland for three solid days. Although it felt like the longest day our group had ever encountered, we also felt that it had already been one of the best days we've ever experienced in our lives.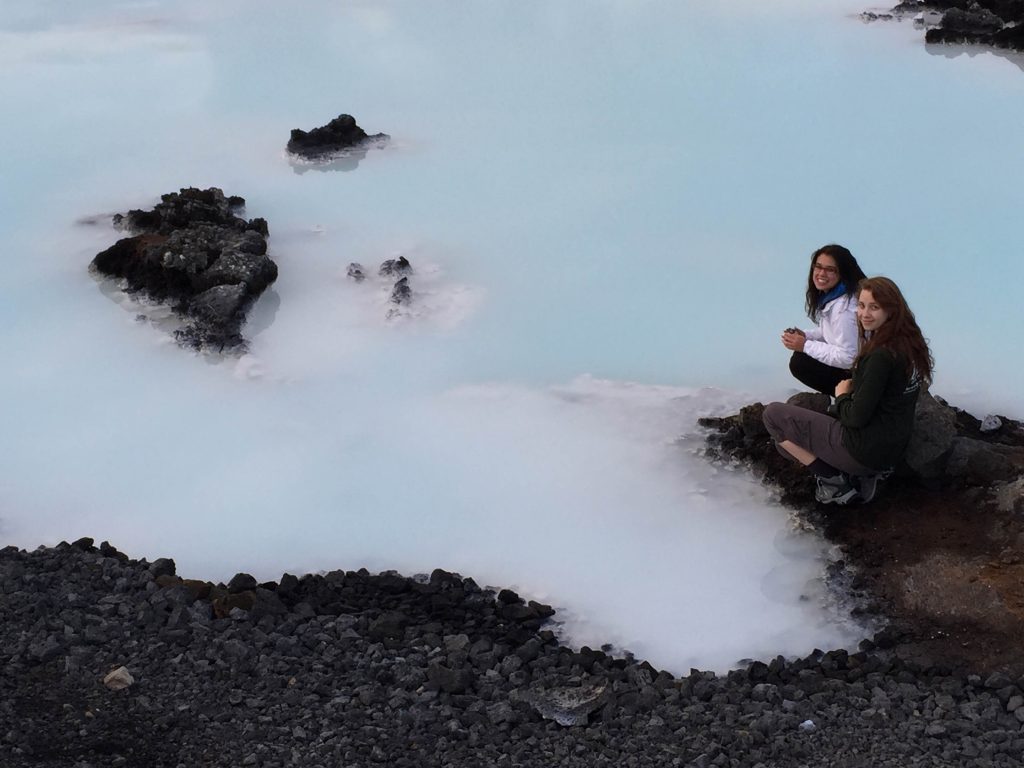 Iceland is impossibly gorgeous and there were absolutely no words for the way it took our breath away. But.. nothing can prepare us for the ten-hour hike up a glacier that we face tomorrow.