Women's Soccer in Spain: Blog Entry 7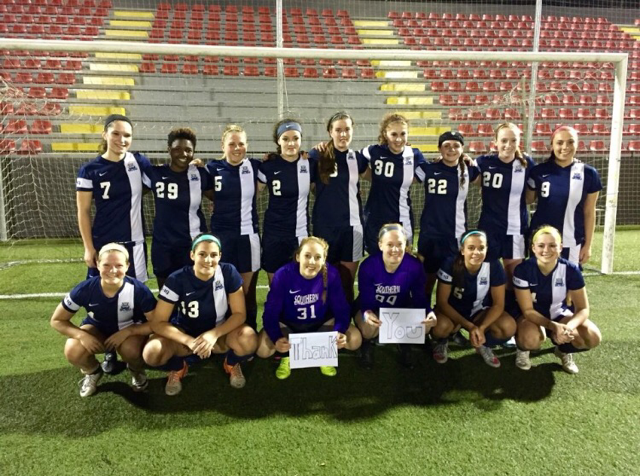 This entry was written by Taylor Moore, Deanna Ryan and Taylor Bilyak.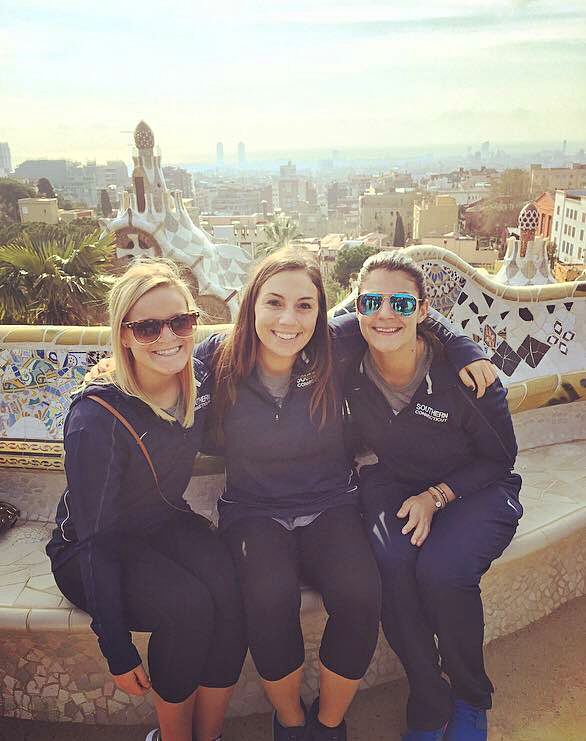 We started the day off bright and early to breakfast where we were still amazed by the numerous selections offered. Shortly after, we got on the bus to start our day at Park Güell, which is named after Eusebi Güell. The architecture of this building is done by none other than Antoni Gaudí who was also responsible for the design and building of La Sagrada Familia, which we were able to tour yesterday. This construction was started in 1900 and was originally supposed to be land for estates of wealthy individuals, but the lack of transport because of the exclusive nature of the area made Güell halt the project in 1914. Then after his death, the city council bought the land and it was reopened as a park a couple years after. The view from the top was one unlike any other and it was almost as if you could see all of Barcelona from the top. It had a series of paths that seemed almost prehistoric in nature and it was all uphill to get to the highest points.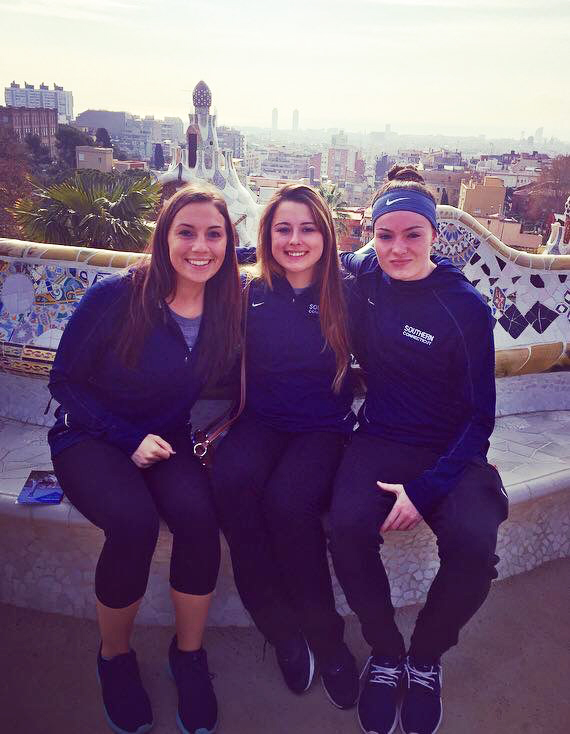 After our tour of Park Gueill, we participated in community service with therapy dogs. We were able to play with the dogs as well as learn how to train them with clickers and take them through agility obstacles, such as cones and hoops. We did team building drills with the dogs and amongst the team learned communication skills and how to work together. We also learned how many dogs are mistreated, but fortunately this foundation rescues many and gives them a better home. These therapy dogs are trained to go to hospitals, jails, help kids and many other different locations. These dogs provide a comfort for these people and are often very helpful in the recovery process. It was a great experience to learn about what therapy dogs do and the tremendous comfort they provide for people.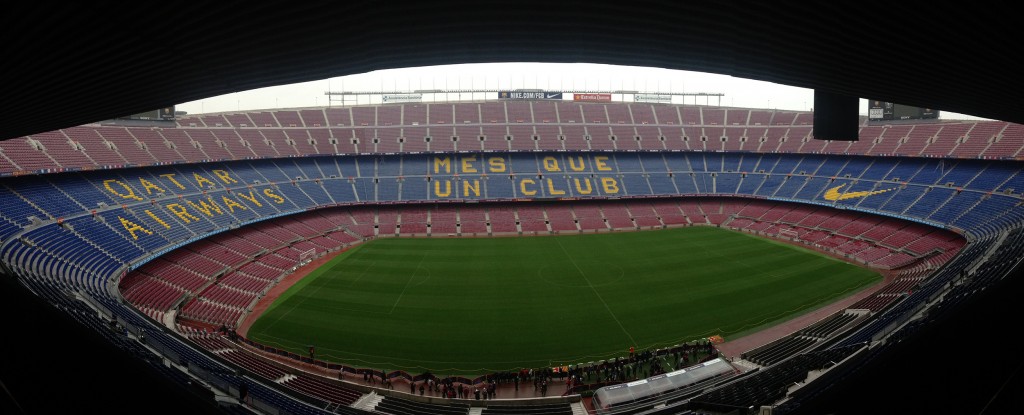 After our community service experience, we had a short break at the hotel before our tour of Barcelona's stadium, Camp Nou. Personally, Camp Nou has been a place we have wanted to visit for so long and the fact it was finally here was something we couldn't fathom or put into words. The view from the field to the box seats was something we can't even describe knowing Messi, Neymar, Suarez and Piqué control each game on this pitch. It was also a very sad day and time for Barcelona because of the loss of its very own Johan Cruyff. He not only was the creator of the famous move, but a major influence to fútbollers around the world and it was a devastating loss for everyone.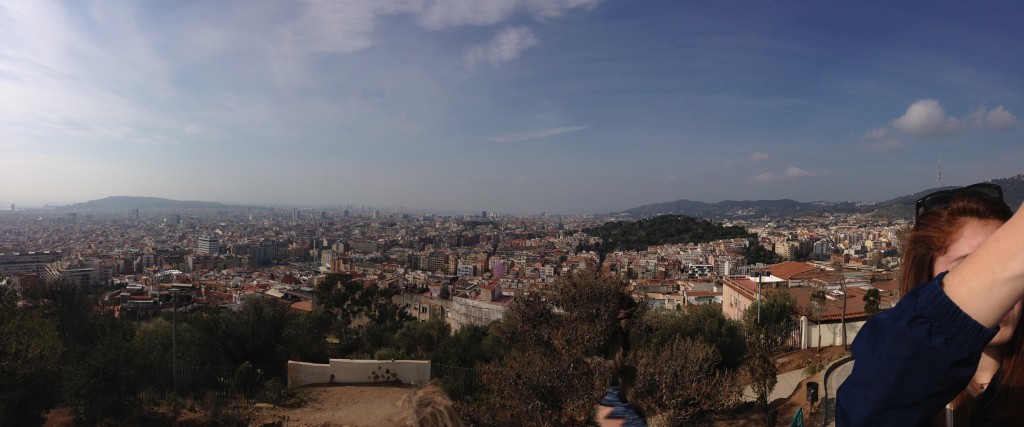 Following that, we went back to the hotel for some downtime before getting Tapas at The Room for dinner, along with local beverages. There was a toast to the success of this trip and how grateful we are for the coaches and our tour guides for making this such a memorable trip. Our tables started to turn into a dance floor, so we decided to leave and go to the dance club that was arranged for us. It was called Opium and it played almost all American music, which we were very surprised about. It's hard to think that the trip is coming to an end, but all good trips must come to an end. We are ready to enjoy our last full day and make the best out of it.