Women's Soccer In Spain: Blog Entry 4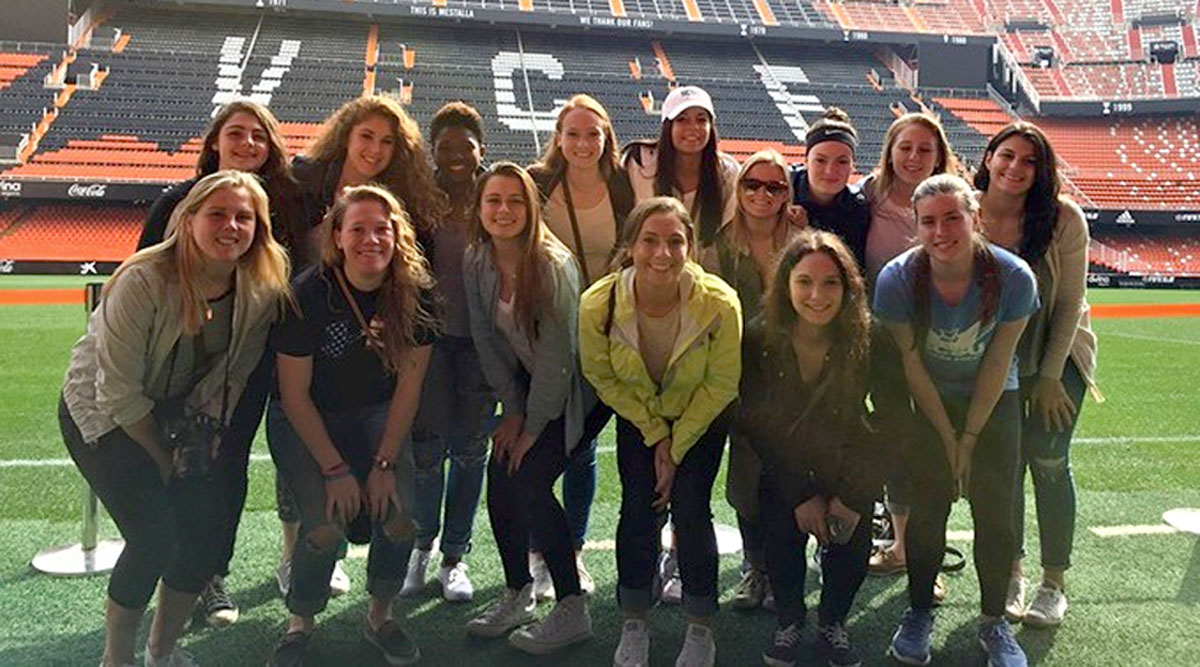 This entry was written by Aaliyah Busby, Nicole Cronin and Mikaela Magee:
Today's journey started with us getting together as a group for the last time in the Valencia Hotel at 11 a.m., to start our traveling day to Barcelona. We traveled for about 3.5 hours until we arrived at Sitges for lunch and sightseeing at the beach. We spent some time walking around looking at all the stores that were on the streets and looking for a good place we could stop and have lunch. We stopped at a local restaurant and sat outside where we took in the scenery of Sitges. Many girls stopped to get different souvenirs from street vendors. There were purses, and sunglasses but as typical soccer girls, we gravitated towards the Nike sneakers.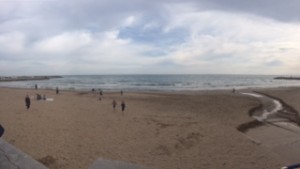 After, we headed to the beach and walked down towards the water to stick our feet in the ocean. Some girls went on the jetty to take pictures of the beautiful view that was in front of us. As we were walking around on the beach we met a group of English soccer players that were in Sitges for a school trip. As our conversation continued, they challenged us to a game of fútbol on the beach and we accepted. Once the coaches arrived we said goodbye to our new friends and headed towards the bus. We stopped for a quick snack and got gelato. We traveled for another hour until we finally arrived in the city of Barcelona.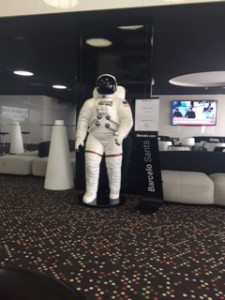 Anticipation grew as we entered the futuristic hotel. From the moment you walk in you feel as though you are in a space shuttle. There are screens and pictures in the lobby that show what life in space would be like. The theme is modeled after the movie 2001: A Space Odyssey which came out in 1968.
Once we checked in, we all headed to our new rooms and got ready for our Ethiopian themed dinner. We sat low to the ground and ate with our hands like a traditional Ethiopian meal. Unlike the the previous dinners with a variety of courses, this meal included just one large main course. After finishing the delicious meal, for dessert we had a homemade chocolate brownie. After dinner we walked the streets of Barcelona back to the hotel where we had a quick team meeting to discuss the itinerary for the following day. We ended the night in excitement for the next day and our first game in Spain.