Athens, Day 6 – Final Concert and Acropolis Museum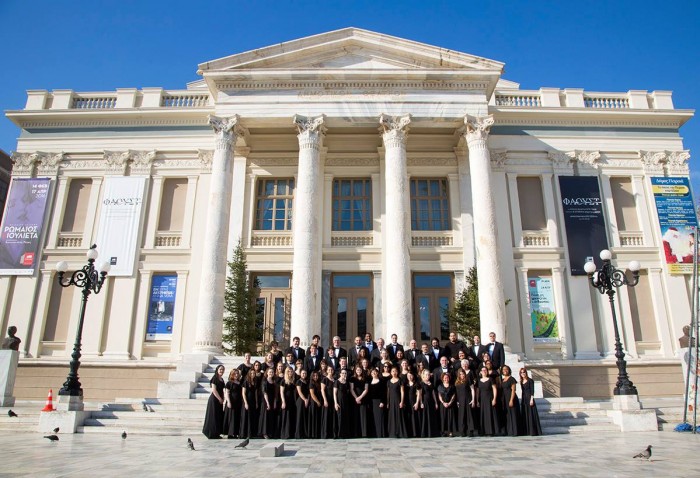 On Saturday the choir performed its final concert. The venue was the beautiful Piraeus Municipal Theater, considered one of the finest examples of 19th-century Greek public architecture. Sunshine and warmer temperatures provided the perfect backdrop for a post-concert group photo in front of the theater.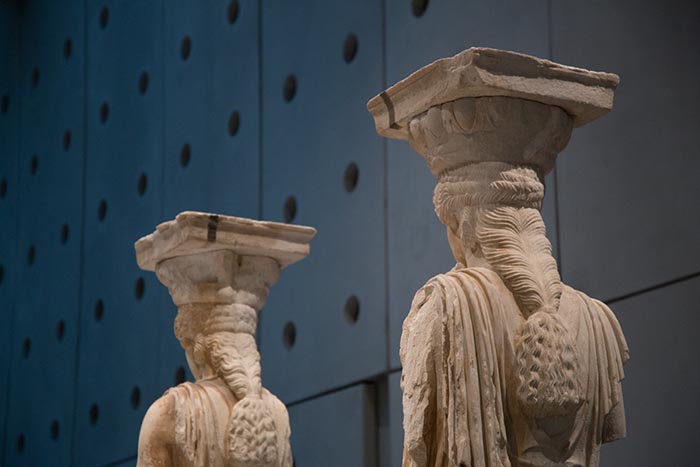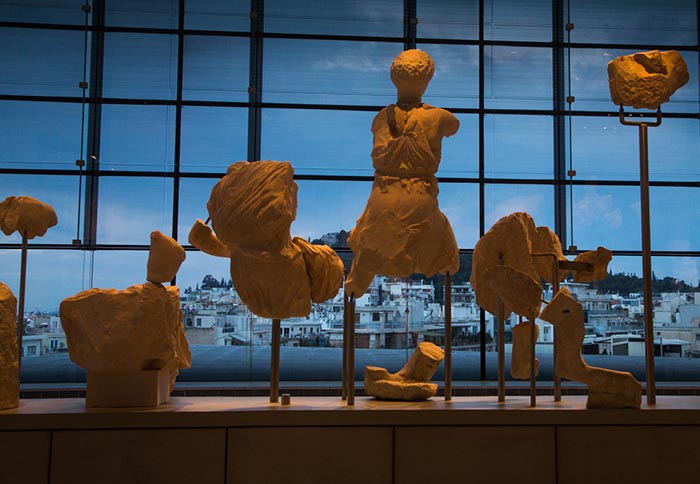 After lunch in the Plaka shopping district we headed over to the Acropolis Museum.
Located about 1,000 feet from the Acropolis, the museum is built on top of several layers of the ancient city, and houses all many artifacts found at the Acropolis, including the Frieze of the Parthenon and the Caryatids from the south porch of the Erechtheion. Opened in 2009, it is considered to be one of the top museums in the world. A transparent floor provides views of the excavation, and the upward slope of the floor alludes to the ascent to the Acropolis.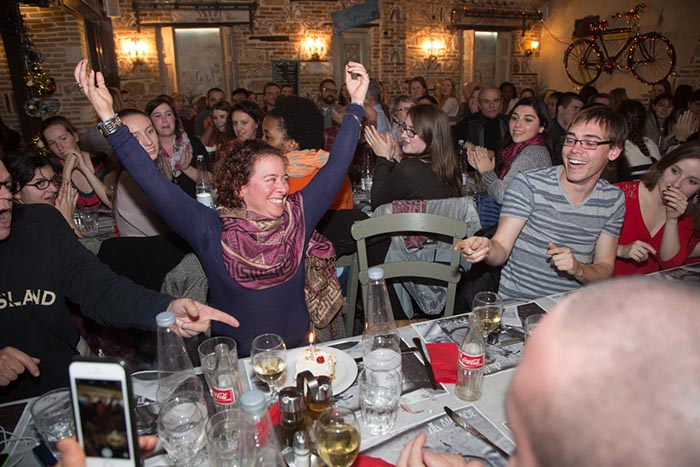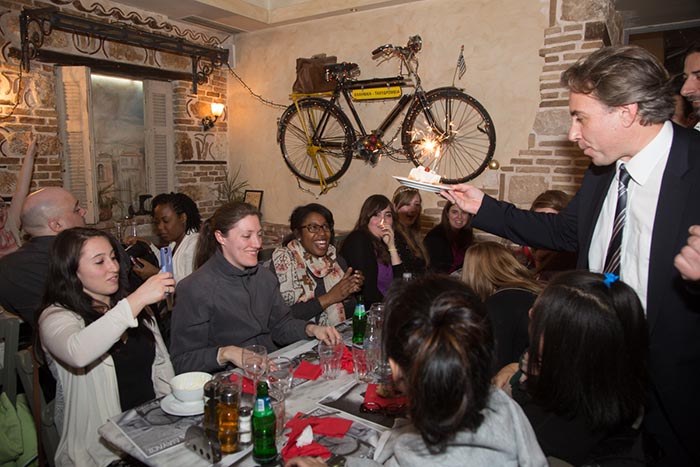 The day concluded with a lively festival farewell dinner, where two choir members with recent birthdays received surprise cakes.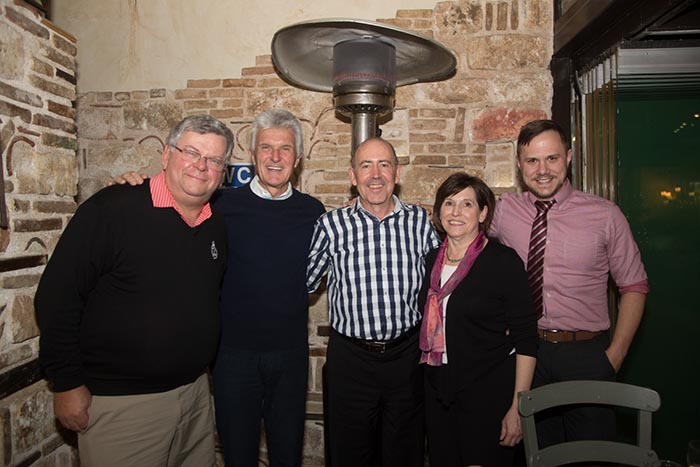 Photos from top: The SCSU choir in front of the Piraeus Municipal Theater; Artifacts at the Acropolis Museum; Choir members Ashley and Sarah Jane celebrate their birthdays; From left: University of Alberta Madrigal Singers choir director Leonard Ratzlaff, guest director Simon Carrington, Michael Clohesy of KI Concerts, SCSU choir director Terese Gemme, and St. Thomas Aquinas Parish choir director Matt Eldred.