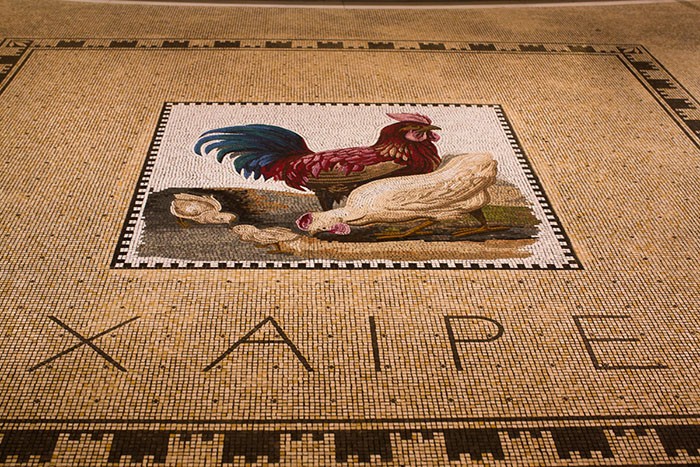 After two days of travel, the Southern choir still managed to muster enough steam to attend the first of three scheduled rehearsals upon arrival in Athens on Monday night.
The trip began with a flight from New York to Zurich, Switzerland. Due to a heavy blanket of fog, we sat in the Zurich airport drinking $7.50 cups of coffee. Our arrival in Athens was a bit behind schedule. But the greeting from our tour guides, Alex and Tassos, and the transfer to the hotel, could not have been smoother.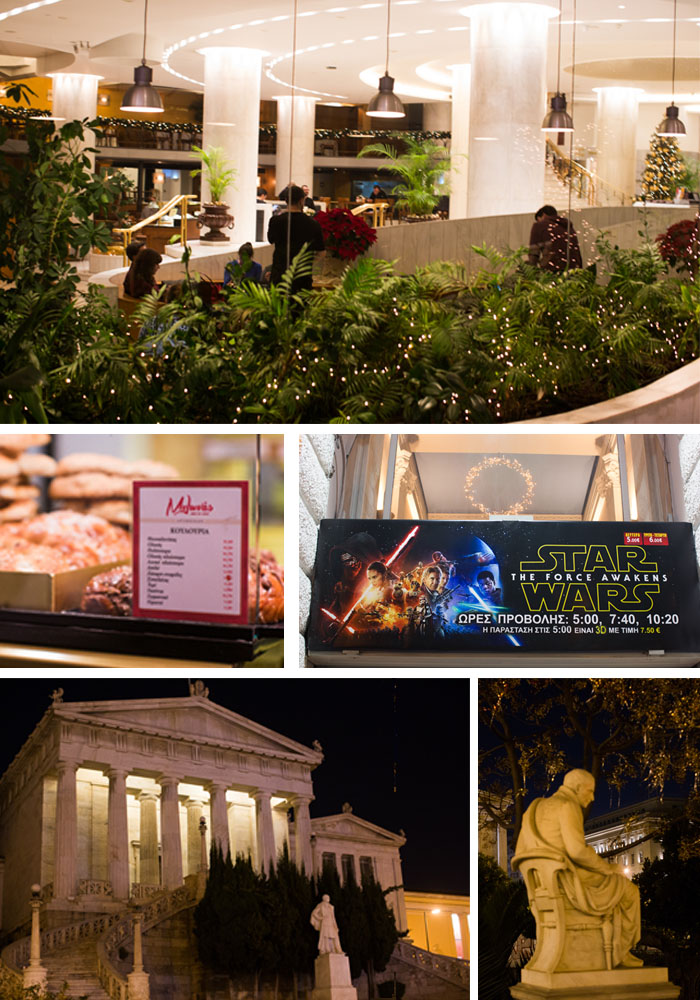 We arrived in two state-of-the-art motor coaches, where porters unloaded our luggage. On the way Alex gave us a brief descriptive tour of the area. Our hotel, the Titania, is in the heart of the city, among parliament buildings, museums, foreign embassies, and ministries. Even in the dark it was still easy to admire the neoclassical style of the buildings.
Although Athens is considered the cradle of western civilization, today it is a thoroughly modern city. In 2014, Athens had an estimated population of 3.75 million in the metropolitan area.. There is even an IKEA!
Tuesday: a visit to the Corinth Canal, more rehearsal, and dinner at a rooftop restaurant with views of the Acropolis.
Pictured above: The Titania hotel lobby and surrounding neighborhood.