Finding Ourselves in Space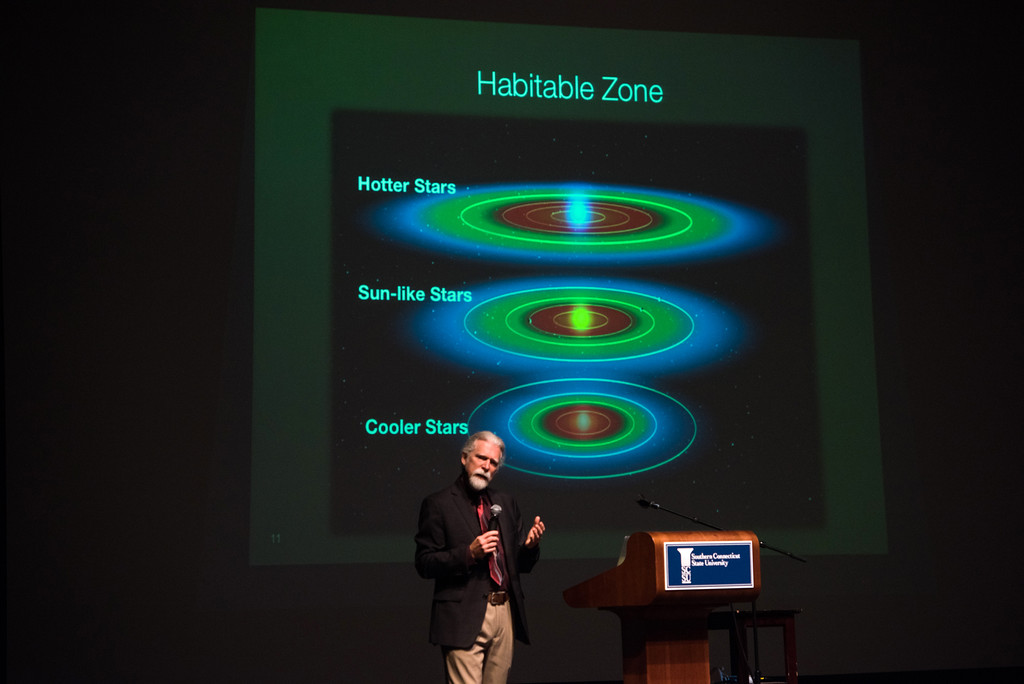 The question of whether we are alone in the universe has fascinated scientists and non-scientists alike for centuries.
While it's true that speculation about intelligent beings inhabiting other planets has been fodder for science fiction, serious scientists also are eager to find out the answer to that age-old question. And the Kepler Mission is a first step — albeit a small one — toward finding the answer.
Steve Howell, project scientist for Kepler, was the keynote speaker during a Nov. 16 forum at Southern called, "Missions Possible: A Manned Flight to Mars, & Finding 'New Earths' in the Milky Way Galaxy." He spoke about the conditions needed to maximize a planet's ability to sustain life — such as being in the "Goldilocks Zone," an area that is neither too close nor too far away from its sun.
The forum, held at Southern's Lyman Center for the Performing Arts, attracted about 650 people, including about 425 high school students from 14 schools. Also in attendance were about 30 middle school students, 45 seniors from area senior centers and members of the general public, in addition to Southern students and faculty.
Howell and other speakers during the forum were asked by the audience whether they believe there is life on other planets — beyond microbes.
"It's unknown," said Elliott Horch, professor of physics at Southern. But Horch hinted that it certainly is possible given the vast number of planets that exist in our own galaxy, let alone the universe.
Howell noted the two planets believed to have the best chance of harboring life are Kepler-452(b) — which has been labeled as "Earth's larger and older cousin," and Kepler-186(f). It's sun is similar to our own and the planet is believed to be in the habitable zone. But he cautioned that 452(b) is 1.7 times the size of Earth, and therefore it may well have a dense atmosphere and be more akin to a Neptune-like planet.
On the other hand, Kepler-186(f) is very similar in size to Earth, but it orbits a much cooler star than our Sun, and therefore may not be able to harbor life.
Howell added that there are other planets that Kepler has identified that could harbor life. And the project continues to find new candidates all the time.
Meanwhile, there has been much buzz in recent months about Mars — such as the discovery of liquid water on the planet. Jennifer Stern, a NASA space scientist who is an expert on Mars, also spoke at the forum. She discussed what life is like on the Red Planet and some of the challenges involved in a future manned flight to the Red Planet.
The program also included a panel discussion that included Elliott; Jim Fullmer, associate professor of earth science at Southern; and Tabetha Boyajian, a post-doctoral fellow at Yale and member of the citizen astronomy organization, "Planet Hunters."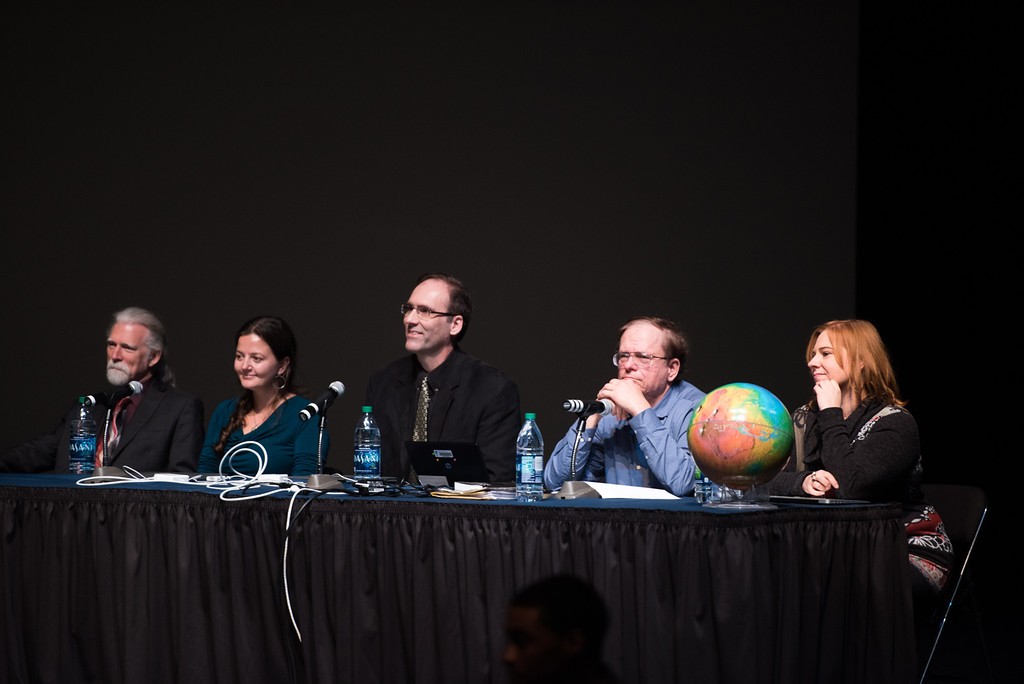 Coming soon: Talking About Mars